Welcome to Bears Class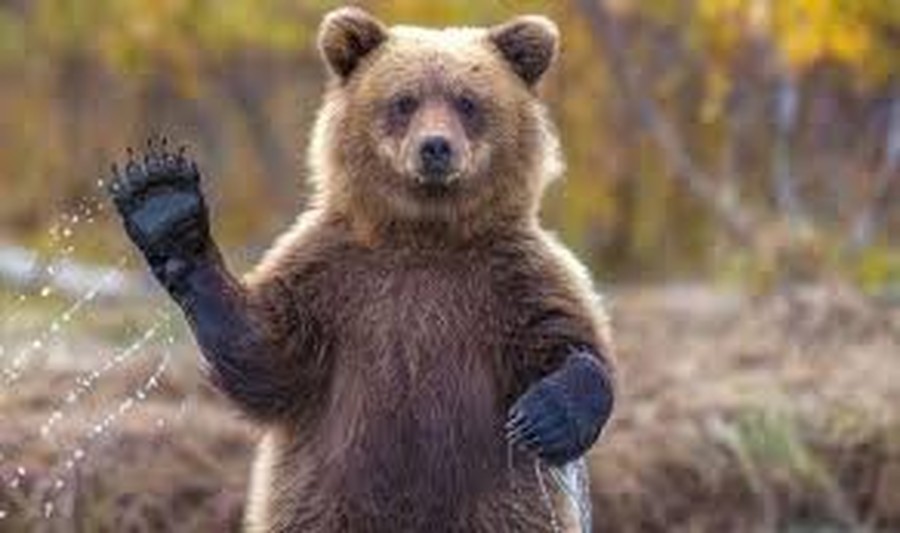 Bears are a Reception and Year One class.
We are led for group times by our Early Years Practitioner Emma
and supported by SNTAs Sarah and Rachel.
Our Lunch Time Supervisor is: Raheela
Important Information:
We attend swimming sessions on a Tuesday, please ensure that your children bring their kit into school.

Bears love learning in the outdoor provision, please make sure your children have wellies, coats and spare clothes in school.

Reading books are sent home every Friday. Please make sure they are returned to school each week and record when you share a story with your child in the Homework Diary.

Please look at the 'topic web' for homework ideas.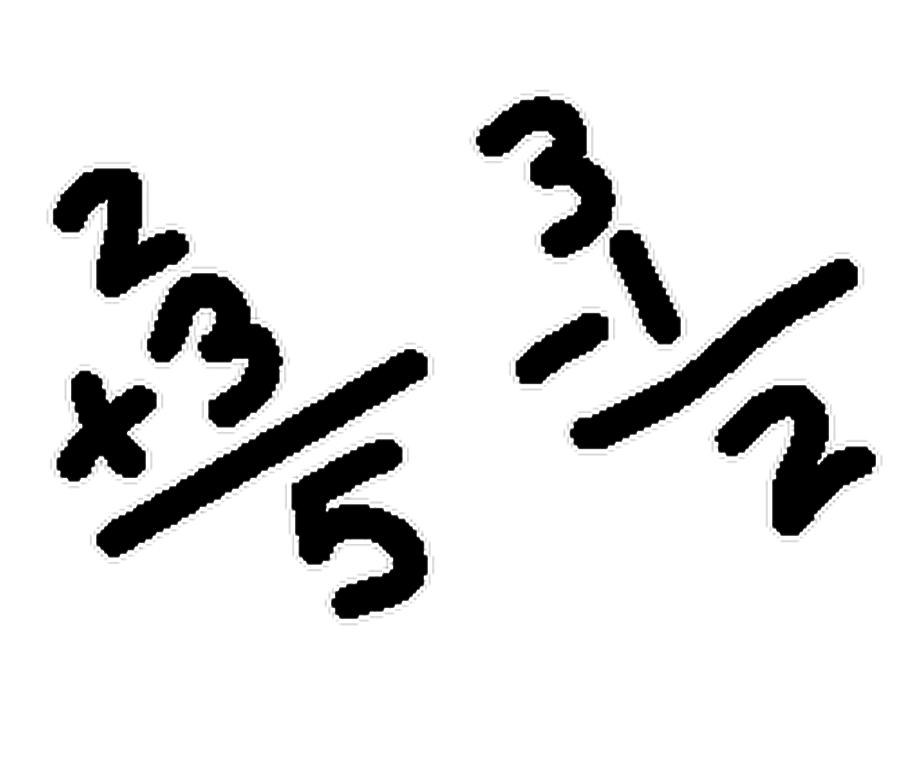 Maths
We follow a foundation stage curriculum and have a maths area with
continuous provision that is accessible throughout the school day. Maths lessons have either a 'number' or 'shape space and measure' focus. We explore numbers through sensory counting songs and plenty of physical resources for children to sort and count. We explore 2D and 3D shapes through sensory exploration, games and matching activities.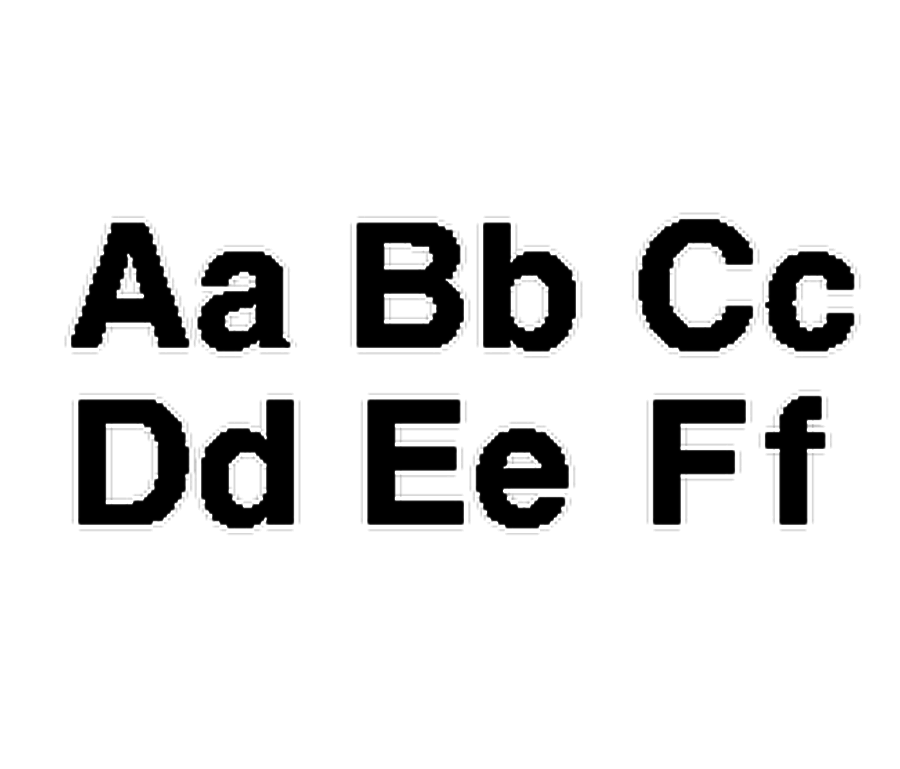 Phonics
Bears class follow the "Letters and sounds" phonics scheme. We listen to lots of different environmental and animal sounds through games and sound walks. We also enjoy sorting objects based on their initial sounds.
Reading
Children have weekly reading books sent home for your child and you to share. We follow the Oxford Tree reading scheme; from sensory stories to children reading at higher levels- our focus is for children to enjoy reading, sharing stories and handling books.
Spring Term 2
This term our topic is 'Underground Overground' and our theme is 'We All Go Travelling By...'Throughout this half term we will explore different forms of transport, through local walks and play with small world vehicles, including ride on cars. We will make marks using vehicles in different mediums, count vehicles and explore junk modelling equipment to make different forms of transport. We will also develop our imaginative play through role play focusing on the train station.
Spring Term 1
This half term our topic is 'Fantasy' and our theme is 'The Gingerbread Man.' We started our theme with a WOW baking session where we baked a giant Gingerbread Man.
Throughout the half term we will read the story of 'The Gingerbread Man.' We will use our senses to explore different scents and we will develop our fine motor skills by make marks in spices.
We will develop imaginative play through role play by exploring the Gingerbread house, home corner and dressing up as characters from the story.
We will count objects relating to the story, order numbers and sing lots of number songs.
Autumn Term 2
This half term our topic is 'Hidden Treasure' and our theme is 'Pirates.' We started our theme with a WOW Pirate Day. Look at the pictures below...
We will focus on Pirates through the musical story 'Port Side Pirates.'
Over the half term we will dress up as Pirates, make Pirate hats, count objects relating to Pirates and find hidden treasures.
Look at the 'topic web' below...
Autumn Term 1
Our topic this half term is 'Busy Bodies.' We will use movement and our senses to explore the environment around us. We will learn to name parts of the body through songs. Look at the 'topic web' below...
Our topic for 'Summer 2' term is 'Rumble in the Jungle'! We are really looking forward to a trip to the Yorkshire wildlife park!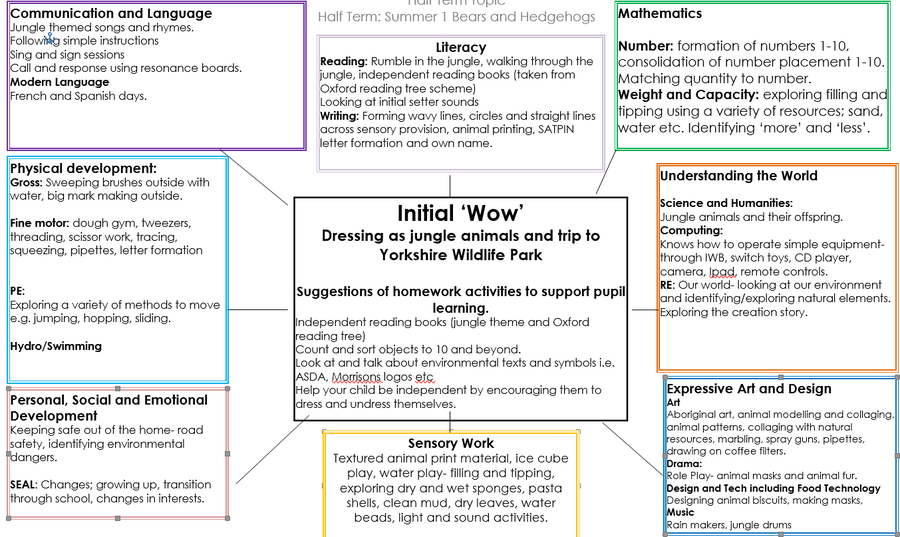 Welcome Back!
We hope you had a lovely Easter. This term the topic is "Under the Sea". Take a look at our topic web below to see what we are covering. As our beginning of term "WOW" we visited Tong garden centre to explore their aquarium. Have a look at what we got upto!
Spring/Summer is in the air...
We were lucky enough to meet two very cute lambs; Doris and Marg! We were fascinated by them and enjoyed feeling their soft wool. Some of us even helped feed the lambs with a bottle! Take a look below!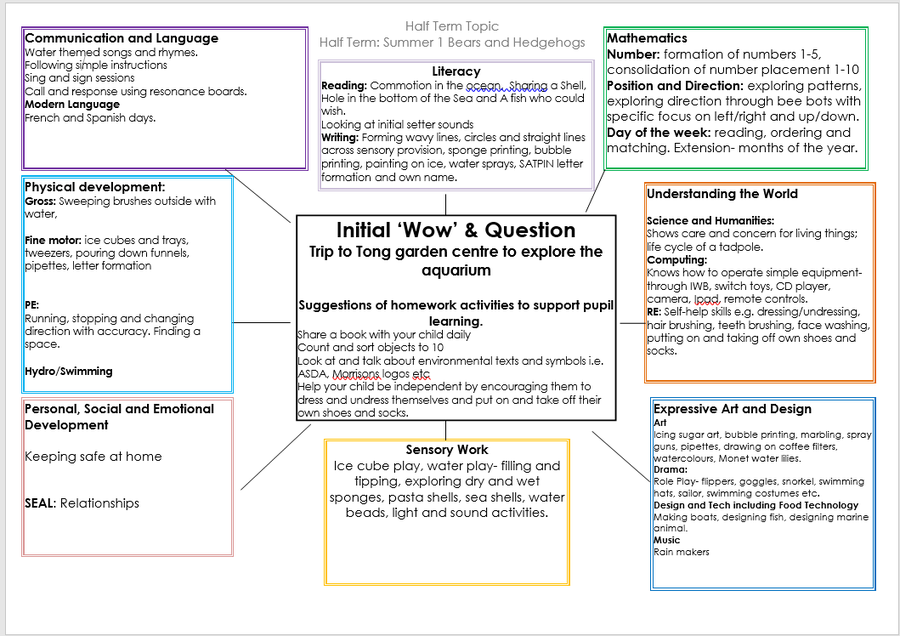 World Book Week
We have had lots of fun this week celebrating world book week! From making bookmarks to exploring fairy tale activities in the hall- it has been a fantastic week! We have had different teacher coming into tell us stories which was a nice treat too! We especially loved watching room on a broom with hot chocolate and cookies!
We celebrated Chinese New Year! To mark the occasion we made a dragon, lanterns, hats, masks and explored the colours of the Chinese flag! We had a whole school parade and carried the crafts that we had made- it was so much fun!