Crocodiles

Meet the team
Our Teacher is:
Emma
Our SNTAs are:
Rukhsana, Salma, Maria, Madia, Jack and Saad.
Our lunchtime supervisors are:
Sue and Sadia
Crocodiles motto:
Caring
Respect each other
Openess
Considerate
Opportunities to succeed
Do your best
Inspiring others
Learning is fun
Explore and excel
Stay safe
Phonics
In Crocodiles we have daily phonics sessions where we focus on work around environmental sounds but primarily rhythm. We use the resonance board to tap and feel the rhythms of songs, poems and call and response chants.
We use a lot of sounds during our intensive interaction sessions which are undertaken at every opportunity.
Reading
Reading in Crocodiles will be shown in many different ways.
We have a cosy reading area, where we can sit on bean bags and sit with adults or independently to look at books. We have been practicing holding the books the right way round, turning the pages, looking at the pictures and listen to the stories that the adult reads.
Our class teacher likes to make a sensory story for each topic. We use the resonance board to help tell these stories and we get to explore lots of different sensory items in the story.
There are also books for us to look at in each area of provision.
Maths
Maths happens every where in our classroom. We have a designated maths area within the classroom that has a variety of activities for us to explore.
We also have a colour sorting unit where we can practice finding the same coloured square.
We have lots of access to number and counting activities as part of continuous provision and we also have workboxes which have maths focus.
We use maths as part of our daily routine and have opportunities to count how many children at register time and how mny pieces of fruit at snack time. We are learning to follow routines and anticipate what is going to happen next.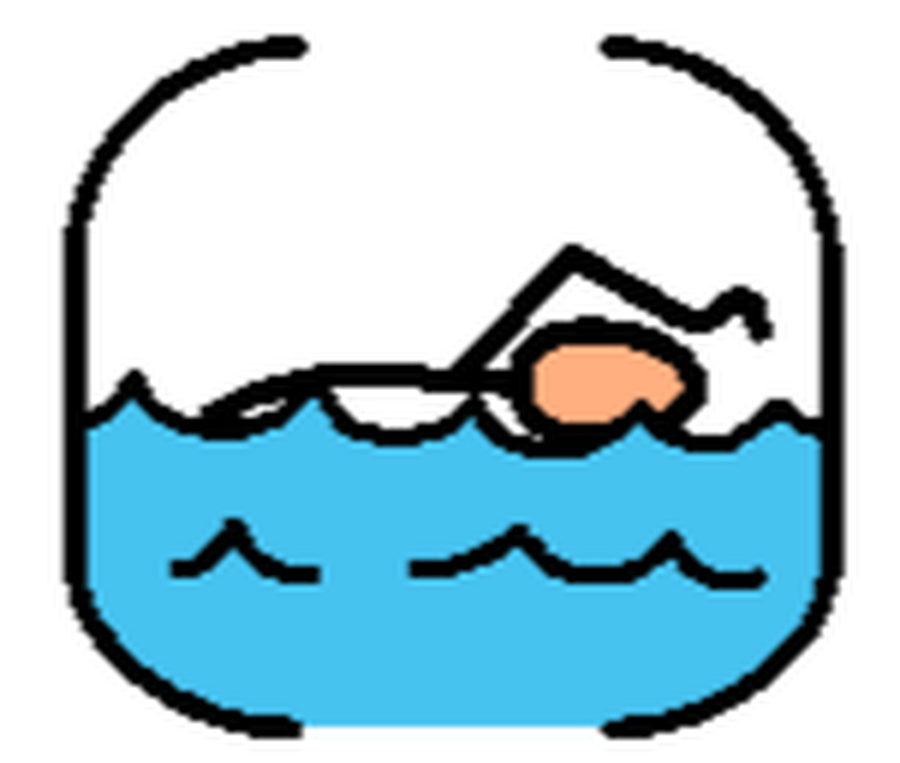 Swimming
We go swimming on a Monday afternoon
Please make sure your child has their swimming kit and towel in school.
Thank you :)
Outdoor Play
We access learning outside in all weathers. We learn in our outdoor area attached to class as well as other spaces around school. Please make sure you send you child in a warm winter coat, hat, scarf, gloves. Please also remember to put your child's name in their clothes.
Thank you!
Enter text...
Crocodiles timetable.
Monday - Sensory garden and hydrotherapy
Tuesday - PE, Rebound therapy, Jungle gym
Wednesday - food technology, library and sensory corridor
Thursday - music, fort, front playground
Friday - relaxation sensory, light and sound room
Autumn 1 - Topic web.
This half term our topic is busy bodies. We will be exploring different parts of our bodies through body action songs and rhymes. We will explore facial features and explore making different facial expressions during intensive interaction sessions.
Please look at the centre box for ideas of what you can do with your children at home.
Autumn 2
Welcome back. This half term we are looking forward to moving into the new classrooms. Pictures of the new classroom will follow shortly.
Please see below our class topic web for the next half term.
Spring 1
Welcome back. This half term our topic is Peter Pan..
Please see below our class topic web for the next half term
Spring 2
Welcome back, I hope you have had a lovely half term holiday.
Please see below our class topic web for the next half term - our topic theme is transport.
Welcome back after the Easter holidays. I hope you all had a lovely break and are ready for the term ahead.
This half term our topic is 'Under the Sea'
Please can you send some spare clothes for your children, we will be exploring lots of messy play activities and water play this term. Thank you :)
Please also send in sun hats and sun cream with a signed consent form as the weather becomes better. Thank you :)