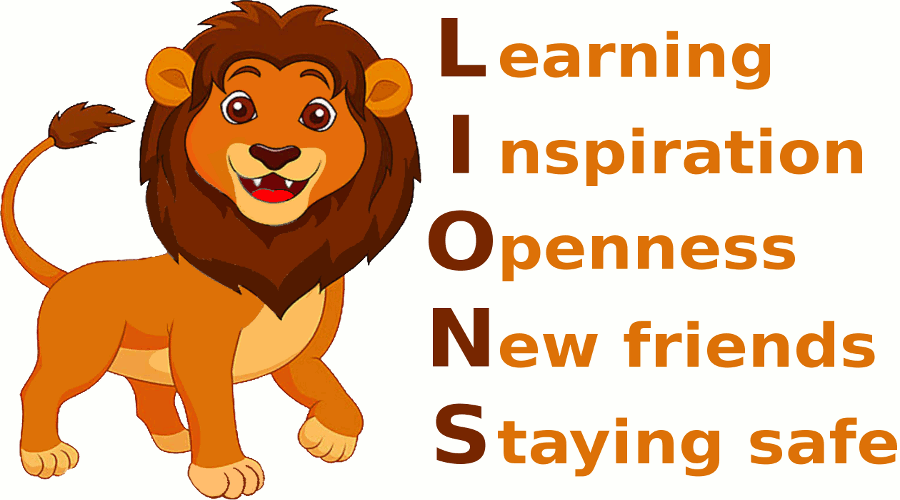 Our teachers are-
Sarah Tennant (Monday Tuesday, Wednesday)
Saliha Rubani (Thursday and Friday)
Our SNTA are-
Christine (Monday Tuesday Wednesday)
Robina (Monday, Thursday, Friday)
Lindsey (all week)
Linda (Tuesday, Wednesday, Thursday, Friday)
Our timetable
As well as learning in the classroom, we also access different areas of school.
Please note: Whatever the weather we play outside, so please make sure you send in warm clothes and wellies to school. It is always suggested to send spare clothes in your child's bag incase of water play or accidents.
This half term, the topic is 'Who are you?'
We are learning about similarities and differences through the story
'Hooray for Fish'
If you are not familiar with the story, you can watch it below.
Please have a look at all the exciting things we have planned for this half term!
Phonics: In Lions class we are learning phonics in a range of ways. Some children are learning letter sounds of stage phonics. Other children are listening and responding to different sounds in the classroom and environment. We use music and instruments to help us learn.
Maths: In Lions class we engage in a range of maths activities on a daily basis. We have a maths area in the classroom, where children can access number and shape, space and measure resources independently. We also engage in structured maths lessons, where we focus on numbers and counting through songs and problem solving through building and jigsaws.
Reading: In Lions class, we LOVE reading! We go to the school library on a Friday morning where children can choose a book to share with an adult o read on their own. We always have a core text per half term which includes a story and props. Sometimes we read sensory stories or we engage in a call and response story as a whole group. We have a reading area in class which children are able to access independently.