Please check our home-school diary EVERYDAY for messages, letters and homework.
Welcome to Elephants
Welcome back everyone We hope you had a lovely
Easter holiday. It is lovely to see all the children looking so happy, well and ready to learn.We are all looking forward to a busy few weeks with lots of fun activities to help us develop and learn new skills.
The staff supporting the children in
Elephants Class this year are........
Our class teacher is:Anne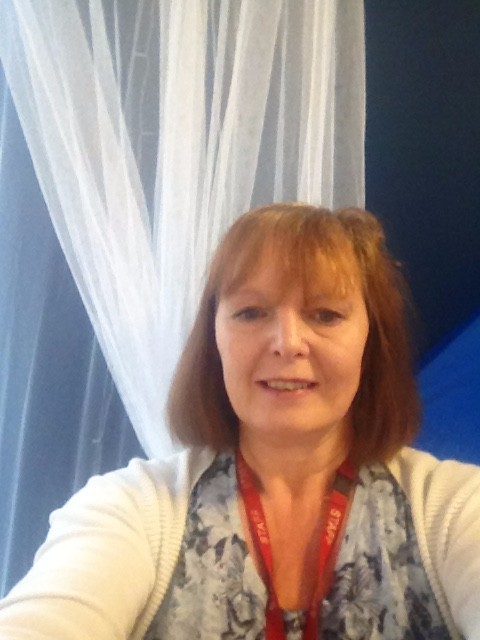 SNTA'S Sonia, Claire, Marya,Taybah and Lesley.
During lunch times we also have Support from
Yasmin and Tahira.
We have just moved classrooms and changed our name from Monkeys to Elephants
Feel free to contact us if you have any questions or worries we will be happy to help. The school number is 01274 484242.
These are some of the things we do each week in Elephants class....
On Monday we have hydrotherapy (Please send my swimming kit in
unless it is kept in school).
On Tuesday we explore Jungle Gym and Sensory Corridor
On Wednesday we get chance to share the wheelchair bike and wheel chair swing.
On Thursday we have PE and sensory garden.
On Friday we have Food Technology.
This is a copy of our new weekly time table. If it changes we will let you know.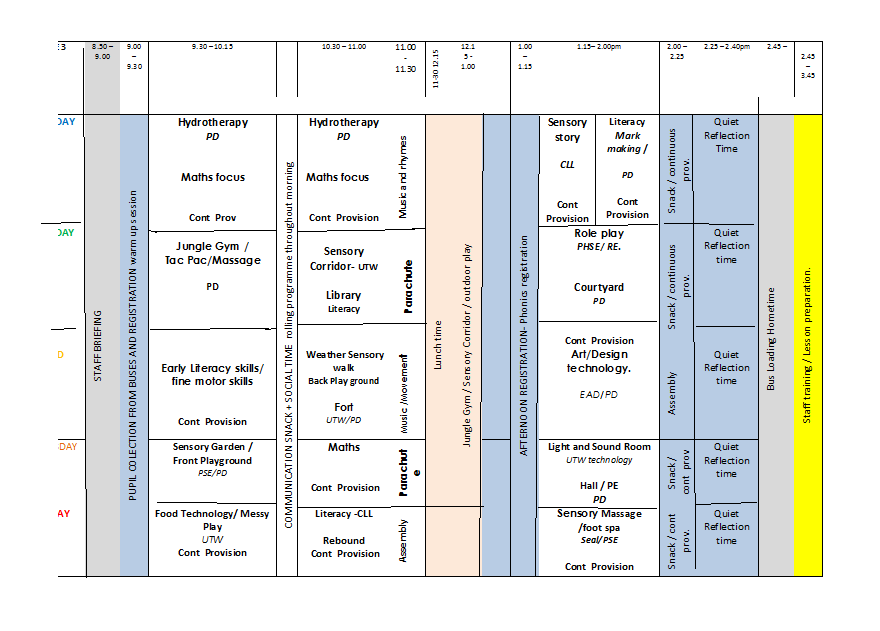 When you visit Elephants Class what will you see?
Across school we are now following the early years format so all our children have the opportunity to learn through continuous provision activities, with the addition of daily focused activity sessions to enhance this provision. Each child in Elephants now has their own personal targets and next steps to work on and we aim to provide different resources and activities to support each child's particular learning needs. We plan to make learning fun by developing an environment which provides learning through play. Our ambition is to ensure that all children have resources, activities and learning experiences which they find particularly engaging and consequently have fun whilst learning.
What is continuous provision?
Continuous provision is a structure of planned learning activities and resources which are freely available to children everyday of the week. This provides the children with a constant environment which is safe for them to explore. It enables the children to develop some independence by providing the children with choices. Also by offering the same activities each day the children to have repeated opportunities to explore practice and develop different skills and embed knowledge through repetition. Therefore if you have any suggestions regarding your child's favourite toys, music or activities please share them with us.
But what about core subjects such as English and Maths?
The children in Elephants Class all have different needs and therefore work at slightly different levels but we are all learning to develop very early maths and literacy skills and develop awareness about ourselves and the world around us. Many of the skills we are learning can be applied to different areas of the curriculum and are centred upon a multi-sensory and communication rich approach.
So what does Literacy and Maths look like in our Class?
Phonics
To develop our listening and attention skills we share lots
of activities which incorporate environmental,vocal and musical sounds, rhymes and rhythm. We have access to sound books, musical instruments, CD's and interactive sound and action programmes on the computer during continuous provision.
We share intensive interaction sessions and lots of repetitive sound activities such as call and response sessions.We share stories and games which involve sounds and listening skills.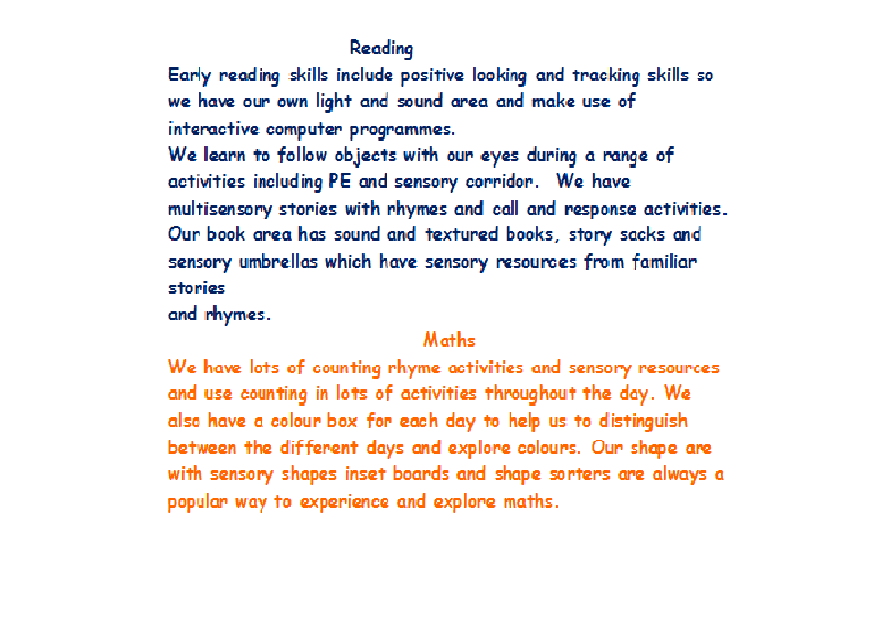 ----------------------------------------------------------------------------------------------------------------------------------
This half term our topic is We Are The Champions
We have chosen to explore a sensory story adapted from 'Willy The Champ', and like him we will be attempting to master different skills each week. The top 3 children will have trophies and their work displayed on our podium in the classroom.
As well as our weekly challenges, each week we will be exploring sensory resources, food and activities related to different countiries with teams competing in the word cup.
We have a busy half term ahead with our year 6 pupil's visiging their new schools and meeting new staff and friends. The rest of gthe children will be meeeting new class mates an dstaff later in the term too! Wehave Eid, music festivals amd the year 6 prom to look forward to. Weare aslo planning a trip to Tropiccal world in July.Details to be announced by letter shortly.
Here is our Topic Web for this half term, We may well add activities and events in the weeks ahead, but these are theh main activites we have planned to share with the children.
Sorry Web Page under construction please come back soon
Last Half term's Topic web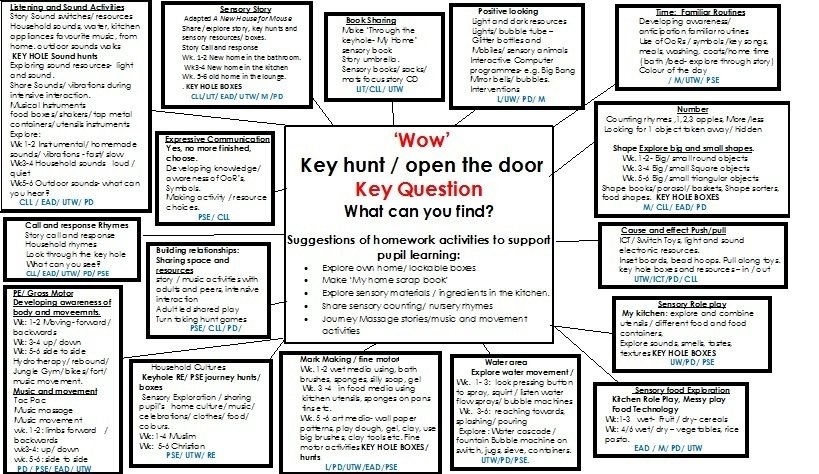 HOW CAN YOU HELP YOUR CHILD AT HOME?
Here are some suggestions for Homework to support your child's learning this half term.
We will be sending homework home on a Thursday please return it to school the following week so that we can share all the books and resources with your child's class mates. Please use the homework feedback forms you will find in your child's homework bag so that we can ensure the items we send home are useful and fun for you to share with your child.