Welcome to...
~Otters Class Page!~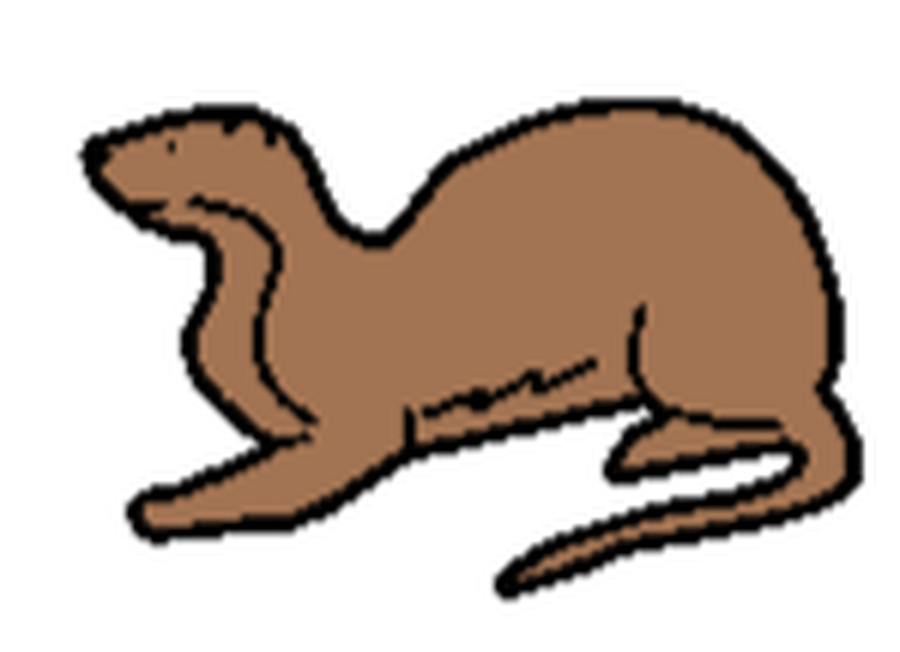 Our Teacher is: Keeley
Our SNTAs are: Katie, Lynette, Nicki and Sarah
Our Communication Support Worker is: Katie
Our Behavior Support Worker is: Cat
Please remember to send in coats, hats, gloves, wellies and spare clothes. We love to learn outside but we can get very messy!
Please name all of your child's belongings. It makes them easier to identify!
We swim every other Thursday (starting 21/09/17)- Please remember to bring your swimming kit to school on the Wednesday before.
~Thank you!~
The children and staff team in Otters Class would like to say a HUGE THANK YOU to all the lovely people who donated, toys, books and games to our class!
The children have sent out 'Thank you' cards to all the people that have donated.
This half term our topic is...
~Phonics in our class~
Phonics is embedded in everyday learning in Otters class. Most of the children are learning about environmental and instrumental sounds. The children have access to a range of musical instruments and a CD player in the music area of provision. They also have a weekly music lesson with Janet on Friday morning. So far the children have made a range of shakers with recycled containers, rice and pasta! They sound great! When the children are in and around school they are encouraged to listen out to sounds in their environment. They are asked what they can hear and where it could be.
A few of the children in Otters class have a music therapy intervention to further support their understanding of instrumental sounds. Some children also take part in Intensive Interaction. This gives children the opportunity to further develop their range of vocal sounds alongside their ability to interact with others.
A few of the children in Otters class have begun to learn letter sounds. They are supported with this through the schools chosen scheme- Letters and Sounds.
~Reading in our class~
The children in Otters love to share books with their friends and adults! Some children explore books independently. They do this both in class and during our twice weekly sessions in the library. They enjoy observing the pictures and text in the book and pressing sound buttons!
Although we have a book corner in Otters class, the children are encouraged to read books in all the areas of provision. We have maths books in the maths area, books about vehicles in the small world tray and books about nature on our garden window.
Some of the children in class are using symbols to communicate. They are able to read their own communication aids and express themselves through the symbols. Symbols are used around the classroom. The children are learning to recognise the symbols in order to locate resources.
Learning to track objects is a very important pre-reading skill that the children in Otters are developing. They do this through tracking bubbles in the bubble tube, watching bubbles and observing moving images on the SMART board. You can encourage your child to participate in tracking activities at home to extend their in school learning.
~Maths in our class~
We have a designated maths area of provision in our classroom. We have access to shape sorters, jigsaws, stacking cups, construction blocks, clocks, books, number cards and money banks. We can use these resources to develop our understanding of shape, size, colour, position, time, money and numbers.
Although we have lots of fun resources in the area of provision, we like to engage in maths activities through the day in lots of different locations! We can count to three before we jump into puddles, we can count how many children are present, we can go on a shape/ colour hunt in the play ground and we can draw numerals in messy play! Maths is everywhere in Otters class!
~Homework Suggestions~
Your child will receive homework every Friday. It is to be returned on the following Wednesday.
There are lots of fun activities you can do at home to support your child's development. If you child has an iPad you may wish to use the documents below to aid you in finding fun, educational apps to support you child's development.
Children can learn without the use of an iPad. Encourage them to join in routines at home and to be as independent as possible. Can they dress themselves? Can they help you wash up? Can they set the table? All these everyday activities can extend their learning in school and promote their independence and self-help skills.
You could visit the local park and work on both gross and fine motor skills through climbing and exploring the equipment there. You could bake, paint or even have a sensory dance evening! Turn out the lights, turn on the disco lights and music and dance! Can your child copy your groovy dance moves? Maybe they could learn the actions to a song/ nursery rhyme?
For further ideas, please see the booklet below.