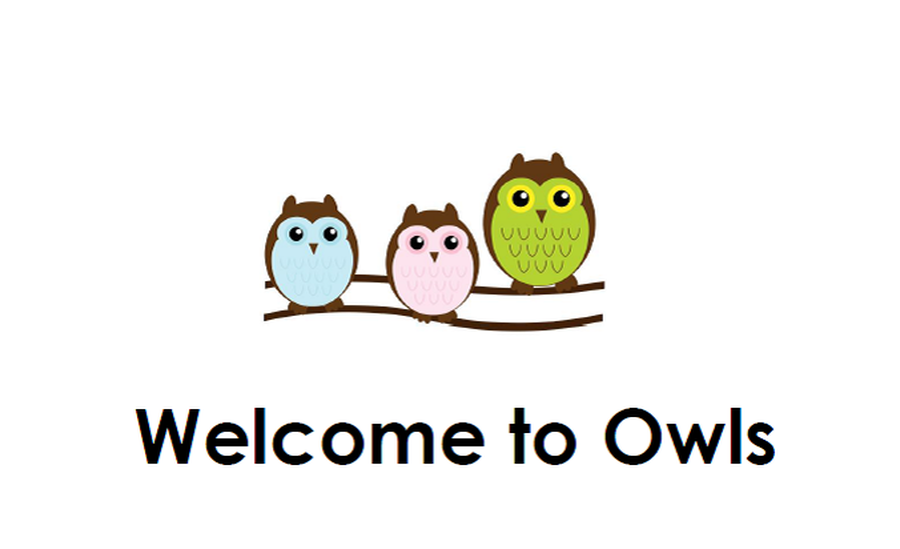 Teacher: Jenny (Monday, Tuesday), Natalie (Wednesday, Thursday, Friday)
Early Years Practitioner: Katrina
SNTA's: Sam, Kim, Charlotte, Natalie
LTS: Jagir
Phonics
We have children in our class at different levels in their journey with phonics. We use Letters and Sounds. We do a lot of work around our environmental sounds and through our music activities especially with rhythm. We have access to letters and music throughout our continuous and enhanced provision.
We use a lot of sounds in our play and during our Intensive Interaction session. We have lots of games with letter, animal and object sounds in.
Reading
Reading in our class will show in many different ways. We enjoy looking at books - both on our own and with adults, some of us use symbols to communicate and read our own sentence strips out, we track lights, images and other objects as part of PE, Outdoor play, Light and Sound activities and ICT to name a few. We participate in Sensory Stories, we have access to books in areas of continuous provision and we look at photos of ourselves and others. We have a Reading Room, where we have a range of books and a listening centre. We also have a reading area outside. We have story sacks that go home as part of our homework to look at with our families.
Maths
You will see us taking part in lots of different Maths related activities in our classroom. We have access to numbers, shapes and sizes in our continuous and enhanced provision. We do lots of counting as part of our play and in routines - such as counting children. We have access to different sized containers and participate in lots of pouring and filling activities whether this is in the sand, water or other messy play. We are learning to follow routines and anticipate what is going to happen next. We have a designated Maths area within our classroom, but this doesn't mean this is the only place we access our learning in Maths, there are lots of opportunities throughout our classroom - both inside and outside.
Swimming

We go swimming every Tuesday. Please make sure your child has a swimming kit and towel in school.
Outdoor Provision
Here in Owls we like to play and learn outside every day. Please make sure that your child always brings a coat to school.
Homework
Every Friday your child will bring home a book bag to share with you at home. Each bag has a story or rhyme and a toy for you to explore together. When you share the book with your child please record this in the Homework Diary.
Achievement Stars
Each week you will receive a star in the Home School Diary, it is for you to record your child's achievements at home. We love to celebrate what your child has done at home.
Thank you
Summer Term 2
Our topic this half term is 'We are the Champions!' We will focus on the story The Three Billy Goats Gruff.
Summer Term 1
Our topic this half term is 'Through the Key Hole.' We will focus on the story Goldilocks and the Three Bears.
Throughout this half term we explored spoons, bowls, bears and cereals. We learnt to fill and empty bowls made of different materials including metal, wood and plastic. We counted bears, spoons, bowls and read the story 'Goldilocks and the Three Bears.' Children explored the Bears cottage in the Role Play area.
As part of the topic WOW we made porridge but it was too hot so we went for a walk to let it cool.
At the end of term we celebrated with a Parents Event focusing on The Teddy Bears Picnic. Children hunted for bears that were hidden on the grass, we played parachute games, had a picnic and ate ice cream.
Spring Term 2
Our topic this half term is 'Transport,' our theme is 'We all go travelling by.'
As part of the topic we went on a train ride from Bradford Forster Square to Bingley. We then walked to Myrtle Park where we explored the different rides and had a picnic. We returned to school on the train and minibus. It was a fun day for all!
As part of the WOW for our Transport topic we had our very own train station in Owls with a train track around the class. Children enjoyed riding on Thomas the Tank Engine.
At the end of term we celebrated Easter with our Parents Event. We did lots of fun activities, made chocolate nests, sorted coloured Easter eggs and went on an Easter egg hunt. We had to find the golden egg... see if you can see who found the golden egg? We enjoyed playing pass the parcel and eating Easter buns.
Spring Term 1
Our topic this half term is 'Fantasy,' our theme is 'The Gingerbread Man.' We started our WOW with a baking session where we made a giant Gingerbread Man and explored making marks in ginger powder.
As we explore our theme The Gingerbread Man we will be using all our sense of touch and smell as we explore different spices. We will read the story of The Gingerbread Man and retell the story through small world and puppets. We will role play baking in our home corner and dress up as Gingerbread Men as we play imaginatively in our Gingerbread house.
Autumn Term 2
Our topic this half term is 'Hidden Treasure.' Our theme is 'Pirates' and we started this with a WOW Pirate Day.
Throughout this half term we will explore the musical story 'Port Side Pirates.' We will be dressing up as Pirates, finding and exploring hidden treasures, singing songs and making our own Pirate swords and parrots.
We had fun celebrating Christmas in Owls class. We all took part in our Nativity 'The Little Angel,' which our parents and families enjoyed coming to watch. We finished the term with our parents event which was a Christmas Disco and we had a special visitor.
Autumn Term 1
Our topic this half term is 'Busy Bodies.' We will name and explore using body parts to the song 'Head, Shoulders, Knees and Toes.' We will use our different senses to investigate different activities.
This half term we have welcomed our new children into Owls class. They have all settled in really well and are enjoying exploring their new classroom.
At the end of the half term we invited parents to join us for our 'Busy Body activity day.' We made smiley face biscuits, played pass the parcel, painted on body shapes and enjoyed showing our parents our indoor and outdoor classroom.