Professional Partnerships
Chellow Heights works in partnership with a range of other professionals. This supports our holistic approach to pupil progress and creating a highly professional workforce.
NHS
We receive
Staff from the nursing service attend school daily.

a half day weekly support form Speech and Language Therapy Service

advice, work programmes and progress monitoring from a physiotherapist

advice on seating and equipment from an Occupational Therapist

NHS Staff attend the fortnightly joint attendance meeting

NHS Staff attend the half termly joint safeguarding meeting

NHS staff will attend a pupils annual review or conversion reviews or provide reports

NHS provide training for staff to deliver interventions and some ad hoc training on request - eg. infection control.

NHS Wheelchair Services attend school as required

Paediatricains hold monthly clinics at school

The Cochlear Implant Service provide support and advice to school

The NHS Child Oral Health Service provide annual checkups

The NHS provide pupil flu vaccinations in school

Dieticians work with us on ensuring menus are balanced and healthy and provide support and guidance for pupils who have to have specialist feeds.
Click the logo to go to our website page maintained by the HNS Team.
We have also got a service level agreement for a half day a week of an occupational therapist for support with pupils requiring deep pressure and vestibular and proprioceptive support for sensory integration.
Social Services
We work in partnership with social services for a number of pupils.
Some of pupils have respite and others are ' Children Looked After', others still have a CAF.
We provide reports and attend meetings as required and they attend our meetings or provide reports.
Educational Partnerships
Chellow Heights is a partner in the Bradford District Achievement Partnership (DAP). We work together for support and challenge, providing moderation and training opportunities.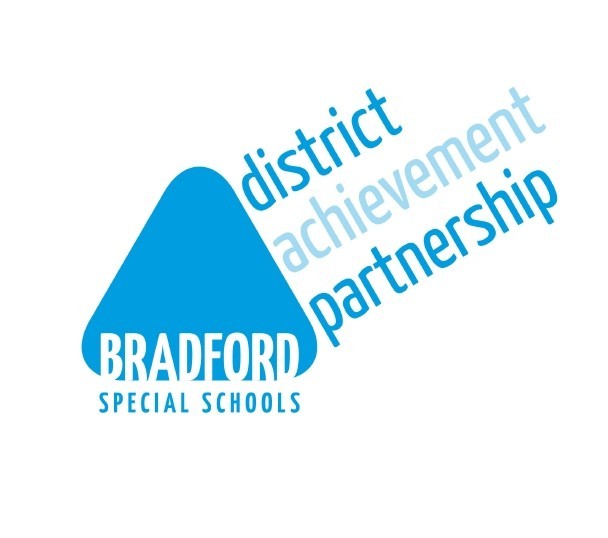 We work closely with 2 teaching school alliances, Bradford Birth to 19 and Yorkshire Inclusive Teaching School Alliance. Click on the logos to go to our Teaching Schools page
We work closely with a number of Higher Education Providers including