School Development Plan
Chellow Heights vision is to be a world class school. We continue to work towards this goal and write an annual School Development Plan which supports our long term business plan for the school.
Due to confusion with the abbreviations SIP standing for School Improvement Plan and School Improvement Partner previously, we responded to parental and staff requests to retain the title School Development Plan (SDP)
Click below to open the school development plan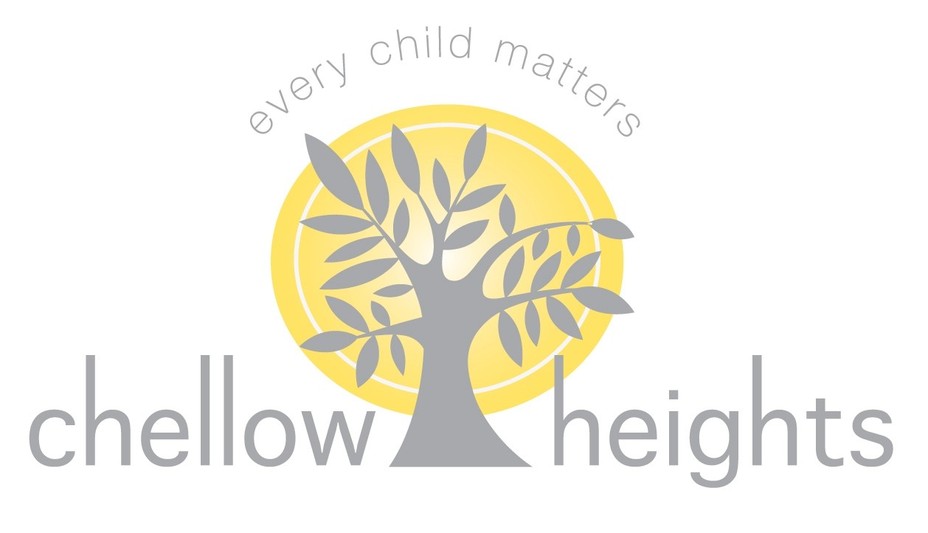 School Development Plan 2020-21
NB In 2020-21 our usual system of focussing on the previous years attainment and the Business plan has been replaced with a recovery plan during the coronavirus pandemic.
We have however continued to target finances at resources for Writing, science and PSED which have not been included in the SDP and to outdoor learning due to the pandemic.
5 Year Business Plan Overview
Area

Yr. 1 17-18

Yr2 18-19

Yr3 19-20

Yr4 20-21

Yr5 21-22

Communication Matters

Technology and Access

Who Are we?

Health and Wellbeing

Infinity and Beyond!

1. High Expectations

Clarify what 'World Class' looks like with new community

Clarify what 'World Class' looks like with new community

Clarify what 'World Class' looks like with new community

Clarify what 'World Class' looks like with new community

Clarify what 'World Class' looks like with new community

2.Clear Understanding of Best Outcomes

3. Excellent Communication Skills

Review communication systems and processes

School Internal & Parent

Review Texting system

Parents - Newsletters

Review communication systems and processes

School Internal & Parent

Website, Newsletters and Briefings

Review Website

Staff - Briefings

Review IT access systems

SLT & Staff Meetings

Texting & Social Media

Intensive Interaction

Eyegaze/ eye pointing/ Etran

OoR

Intensive Interaction

Eyegaze/ eye pointing/ Etran

PECS

AAC- High Tech

Makaton

PECS

Makaton

4. Efficiency

Review Systems and Processes & rewrite Blue Print

Monitor agreed processes – how paperless is paperless?

Review Systems and Processes & rewrite Blue Print

Monitor agreed processes

Review Systems and Processes & rewrite Blue Print

5. Consistency

Agree what are our minimum consistent standards

Monitor agreed electronic processes

Review Systems & rewrite expectations

Monitor agreed processes

Review Systems & rewrite expectations

6. Positive Behaviour for learning

Agree new R&Rs of TLR and Behaviour Manager

Review impact and refine interventions & agree training

Introduce new intervention 1 Training intervention 2

Introduce new intervention 2

Training intervention 3

Introduce new intervention 3

Review with all staff positive behaviour expectations

Look at IT based monitoring package

Review impact of interventions

Review impact of interventions

Review impact of interventions

7. Highly trained professionals and Quality First Teaching

Review ASPIRE Programme & new community needs

Year 1

Priority Training – IT/Green Screen/ emails/ online training

Year 2

Evaluate Y1 impact

Priority 2 Training

Year 2

Evaluate Y1 impact

Priority 2 Training

Year 2

Evaluate Y1 impact

Priority 2 Training

Review use of EVOLVE

8. Exciting, enjoyable broad and balanced Curriculum

New planning, records assess & RE days (KWU) introduced

Review impact of last year & Science/ Tech Focus

Review impact of last year & Humanities Focus

Review impact of last year & PSED Focus

Adapt Curricula & systems in response to impact

Literacy

Green screen & computing

Calvert Trust Residential

Modern Language

Enterprise - 3D Printer?

Review of Hist/Geog & RE

Review Science (KWU)

Humanities (KWU)

Higher Achievers

Reading/ e-readers

Mathematics - using

Literacy - Writing

Mathematics -number

PSED – Mental Health

PD

Communication

PSED

PD

9.Supportive and collaborative approach

Review Teaching Triangles / cross site working

Monitor & review impact

Monitor & review impact

CHS/BC collaboration

Monitoring & review impact - district

Monitoring & review impact - national

Engage Families Re-des.

DAP Arts festival/ Arts Mark

DAP SPORTS/ AAC group

Investors in Pupils Re-des

Review Assessment

DAP TSA

CHS/BC collaboration

District collaboration

Regional collaboration

National collaboration

10. Innovation, Research and Development

Build on R& D Culture through TLR 3s

Build on R& D Culture

Publish 1 research article

Build on R& D Culture

Working with others in region

Build on R& D Culture

Working with others nationally

Build on R& D Culture

Working with others internationally

Working with others in district