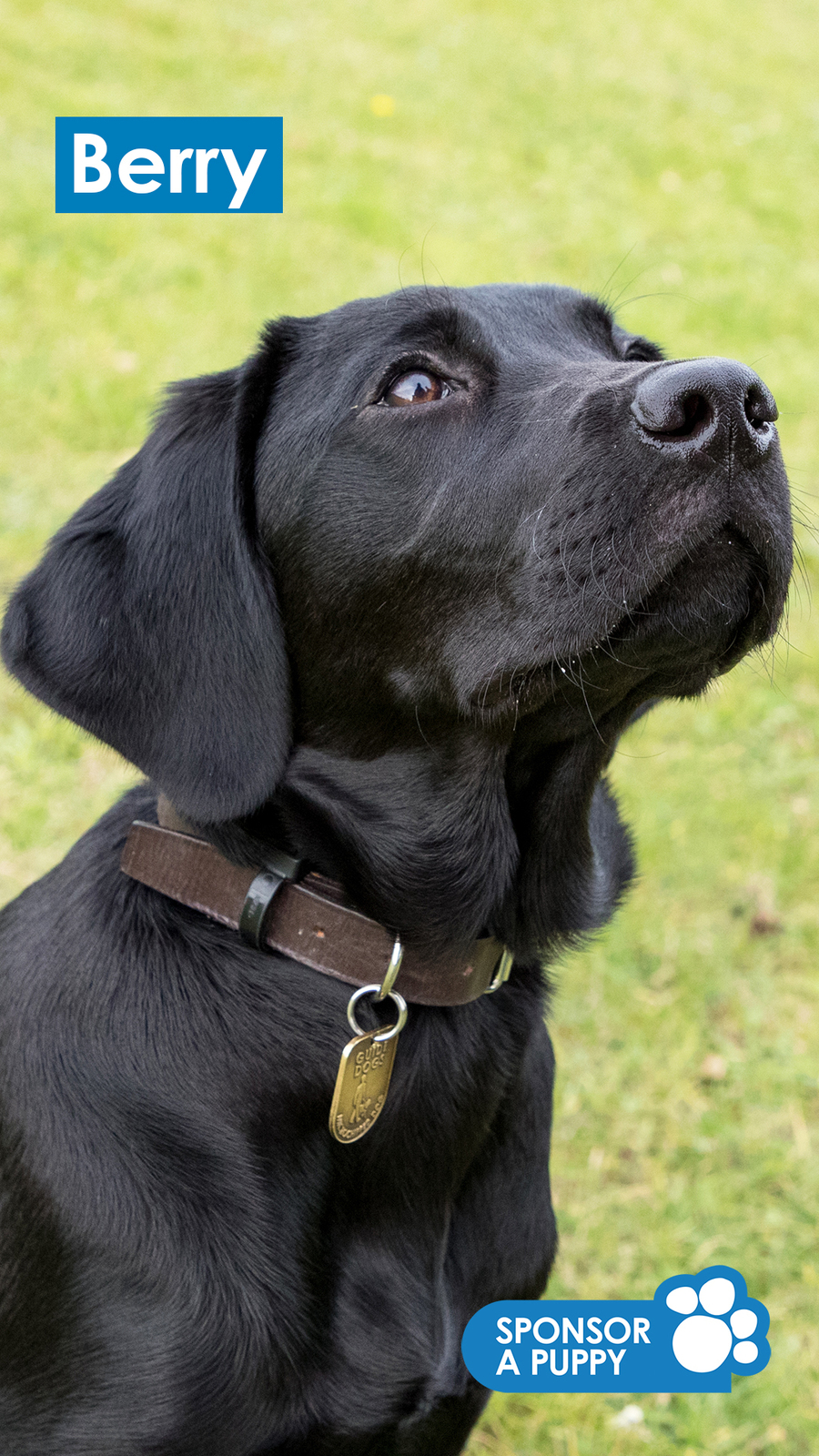 Berry's photo gallery 2
12 to 24 weeks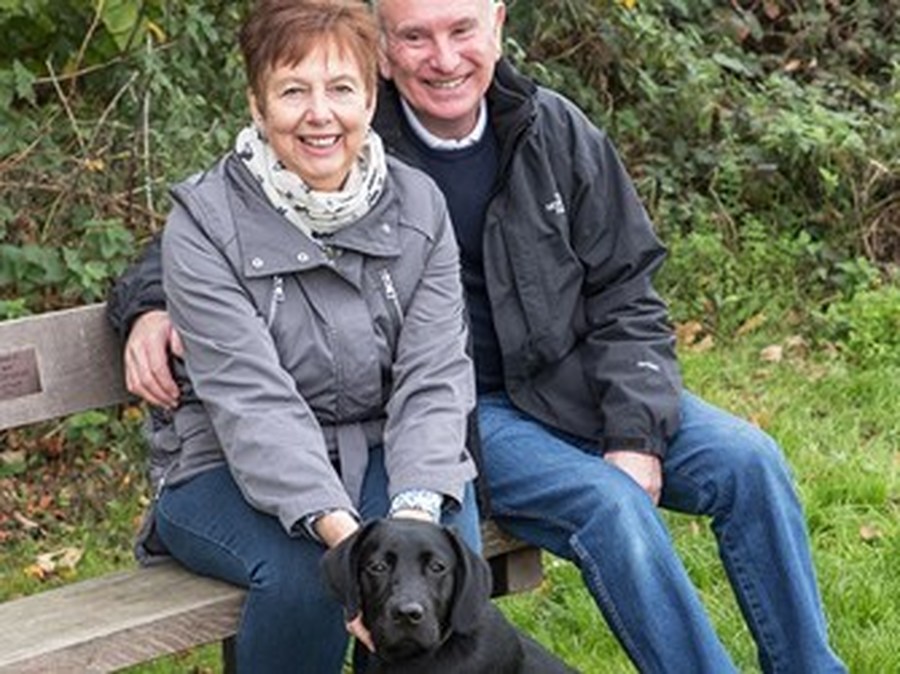 Pupdate 1
Hi, we are Sylvia and Michael, Berry's Puppy Walkers. Welcome to her first Pupdate!
Berry is the second puppy that we have puppy walked for Guide Dogs. Our first pup passed with flying colours, we hope to help Berry do the same!
Finding her feet
Now that we're retired, we wanted to have another puppy around, and we love life with Berry. She's a pretty girl with a lovely, laid back nature, and really is part of the family.
Part of our pack
Berry is very chilled, and can usually be found asleep somewhere; when she was smaller she would even sleep in the toy basket! She can now only fit her two front paws in it, but that doesn't hold her back. Berry always goes to sleep with her favourite teddy too, which is adorable.
Berry's smitten with our grandchildren - her tail starts wagging when she hears them coming! Sometimes she'll have a fun five minutes where she'll sprint around the house and make us laugh; it won't take long before she returns to a cosy spot though.
Learning quickly
Berry has been going to puppy classes fortnightly. She loves being with all the other puppies there! She can be quite excitable, but her basic obedience is brilliant. She has already learnt to 'sit', 'stay' and 'go down'. She's so good at the 'stay' command, even when you walk away she won't come until she's called. She's also learnt to 'touch the hand' with her nose. This will be very useful for Berry's future owner, as it will help them know when she returns after being called. We've been to many different places with Berry, such as supermarkets and restaurants, which is crucial for building her confidence in new environments. Berry has travelled by car, bus and train and isn't fazed at all. She's been so well behaved wherever we go, and we are very proud!
Making friends with the Gruffalo
We recently took Berry out with our granddaughters to a country park and went on a Gruffalo trail. Berry made us all laugh by licking the Gruffalo's feet! She loves affection and although Berry adores her free runs, she always comes back when called; another testament to her incredible nature.
Thank you for supporting Berry's journey.
We love Berry to bits, and we're so pleased with her progress so far. We can't wait to update you about how she's getting on in her next Pupdate in June!
Click on her picture to see her first video.
Berry's first photo gallery age 6 weeks
Our Executive headteacher, Sue, has sponsored a guide dog for the blind puppy on behalf of school.