.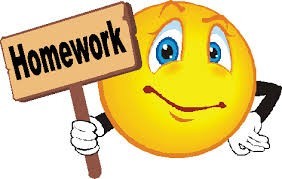 Partnership Working to Help Your Child Succeed.
Benefits

Homework is the term used for anything you do at home with your child to help them develop their skills, knowledge and understanding.
Homework is one of the areas on our annual questionnaires where we get interesting responses that need further investigation. This is because some people believe our children should get no homework at all and others believe that they should get more.
At present, of the parents that have voted, 59% of our parents believe pupils should get homework and 41% think they should not get any. It would help us a lot if you would complete the short poll below and give us your view.
All classes set homework ideas for your child. Please click on the 'Classes' tab in 'Our School' and then on your child's class from the drop down list to find out what you are asked to do with your child at home.
Homework varies from class to class dependent on the needs of your child.
As a minimum we expect all our parents to read to or with their child daily and follow agreed shared plans from Individual Learning Plans.
Other things you can do at home with your child to support their learning are
Activity
Benefits
sensory or massage stories
help develop social interaction important for developing communication skills
Copying each others actions.
help develop social interaction and eye contact important for developing communication skills
listening to music
music stimulates a different part of the brain from speech and has been shown to help children learn. Mozart is said to be one of the best composers for autistic pupils to listen to as Mozart was autistic and it is believed his music resonates at particular frequencies which benefit Autistic people.
trips to the park or Nell Bank
to develop physical skills or their understanding of nature, the seasons and weather.
taking your child shopping

this can support them developing reading and maths skills

matching the labels of your usual food to the labels in the store
reading a shopping list
counting together the correct number of tins or oranges that you want

playing balance games or bike riding
helps develop core stability important for general physical development and developing writing skills
swimming
helps to develop physical skills and core stability
ball games
help to develop hand eye co-ordination which is important for writing
torch games
finding things with a torch can help developing the tracking skills needed for reading
All our classes send home maths homework bags on a rota basis so you should receive specialist maths homework for your child at least once a half term.
We have previously held a parents 'homework support' event in school and aim to hold another one this academic year. However, in the meantime, you can contact your child's class teacher if you have any questions about homework.
We have a lot more ideas for you. If you want a more support with homework please contact your child's class teacher