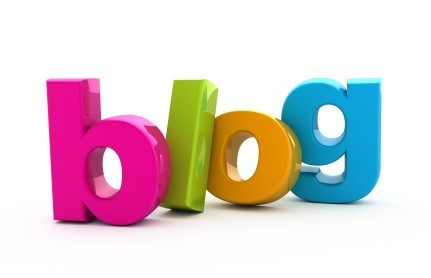 The Blog of a Reluctant Headteacher
Why 'the reluctant headteacher' well I love my job so I am definitely not reluctant about being a headteacher which has to be one of the best jobs in the world but I am not sure how good I will be at keeping this page and our social media pages up to date. If its not up to date then readers become frustrated and I would hate that!
Anyway, I was asked to do it so I will try anything once!
You can also find information on our Chellow Heights Facebook page. Happy reading!! Sue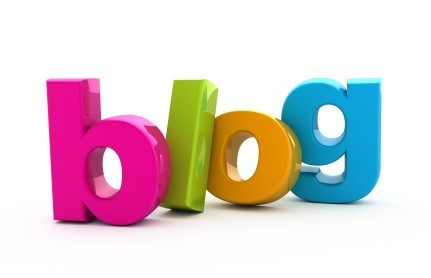 25.5.18
Well what a half term! We celebrated our school's 8th birthday with 'The Lions of Zululand', ice-cream and bubbles. We had the changes of classes due to a problem with the roof on the new classes. We have had productions and celebrations including our street party for the Royal Wedding. The year six pupils had their residential at Nell Bank which was a great success again. Finally, we finished the half term with our long overdue OFSTED inspection. The outcome will be published in about 20 working days.
Thank you to everyone who has supported us. Enjoy a well earned break and school re-opens to children on Tuesday 5th June 2018. Looking forward to seeing you all then.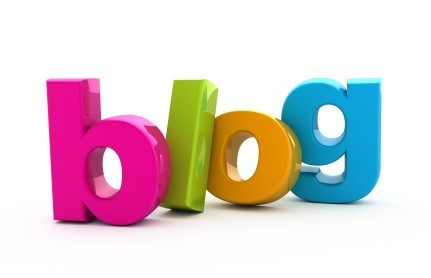 18.4.18
Welcome back to our new term. the sun has been shining and it is due to get hotter so dont forget to send in your labelled suncream and sun hats!
This half term will see the recruitment of our new deputy head to replace Shirley. She has been off in New Zealand enjoying her retirement but she continues to keep in touch with school.
Keep an eye out for up and coming events and shortly will be having a another bags for schools collection so if you have any old clothes keep them to one side for us please!
Also, despite the issues of Facebook in the media we have maintained our Facebook account as many parents and staff do keep up to date with whats going on this way. We also have the facebook Chellow Hearts account for the charity. We will be reviewing the use of these with our parents and staff this term.
Also in May new data protection regulations come into force. We will be sending out our revised permissions sheets around data and urge you to complete and return these as soon as possible. Thank you.
Finally, our next full governors meeting is on 30th April. Your new parent governor is Maria and is contactable through school. If anyone wants issues discussed at the governing body meetings you can contact any of the governors through school ( click here to link to our governors page for names and roles) or you can contact me via school. The contact emails and numbers are on our contact us page.
Wishing you a great term. Hope everyone enjoys our early 8th birthday celebrations today with the Lions of Zululand!
Sue
Lions of Zululand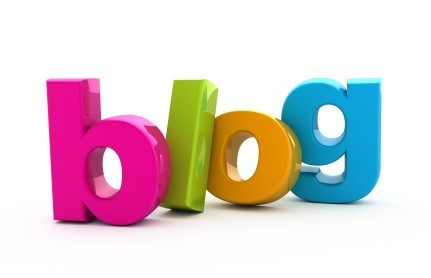 29.3.18
Thanks to everyone for all their support this half term with the frustrating snow days and our fund raising events as well as World Book Day.
I wish you all a lovely Easter holiday and look forward to seeing you all back safely on 16th April. Looking forward to a lovely summer term and much better weather!
Sue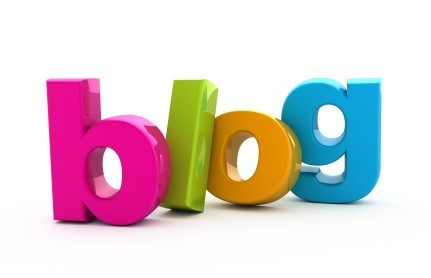 9.3.18
Well it has been an interesting couple of weeks with the weather. Thank you all so much for your patience and understanding over our closure days. Yesterday we had hoped we would be able to open by lunchtime. Unfortunately, Dave the guy who ploughs and grits both sites couldnt get to the sites due to the weather and traffic until the afternoon. I would like to thank him for all the hard work he has done for us and other schools in the area to get us open as soon as he can.
Looking forward to our postponed World Book Day celebrations today!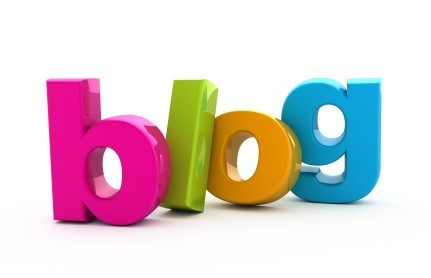 14.2.18
We have had the latest Pupdate through for Berry, the guidedog we are sponsoring. Check out her news and photos on her own page. by clicking her photo below.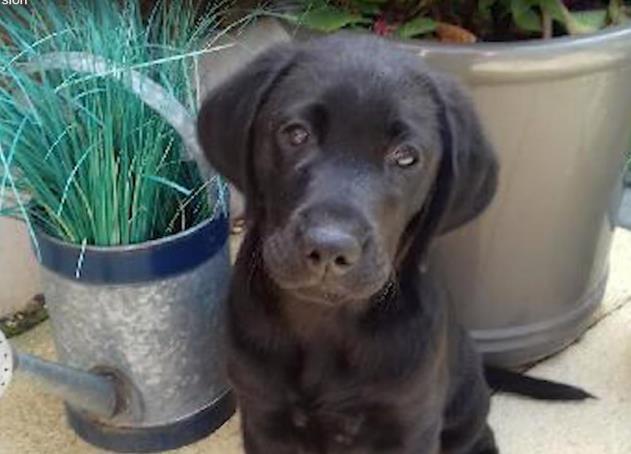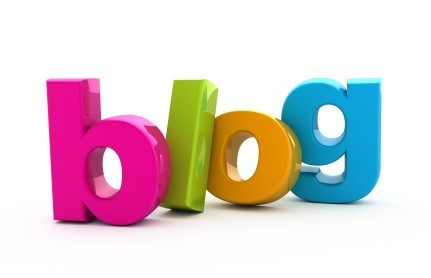 9.2.18
Another busy half term for everyone and this half term has included interviewing for a couple of new teachers who will take over classes when two teachers go off on their maternity leave. We also welcomed Israr and Eve who have covered for the two teachers who have stepped out of class to be acting DHTs. They have done a great job filling our outstanding teachers shoes.
Pupils have really enjoyed our 'Fantasy' Topic and we welcomed a couple of new students on west and south including pupils into our new classes Rhinos and Monkeys on Chellow West.
We have had the fantastic pantomime thanks to Specsavers which everyone loved and ended the half term with brilliant activities and pancake races.
Hoping everyone has a good holiday.
Thank you for your continued support
Sue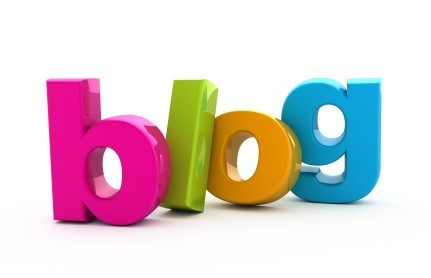 17.1.18
Lovely to see so many pupils in school despite PTS transport not running due to the snow. Keep watching out for texts and messages on here, BSO and our Facebook page if the weather turns worse.
Thanks Sue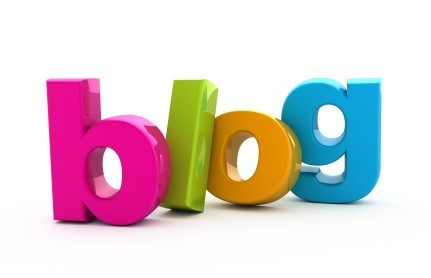 3.1.18
Happy New Year! and welcome to 2018!
The children have come back really settled into class and it has been lovely to meet our new children today. Also welcome to the new staff who have started on both sites.
If you have seen our Facebook Page or our front page you will know that I have sponsored a guide dog puppy on behalf of school. She is called Berry. I will keep uploading the information about her so you can keep track of what she is doing
if you want to see the latest video of her click on the link below
https://www.youtube.com/watch?v=WeBBF8NKsd8
Hope you all have a great year and enjoy our Fantasy Topic for this half term
Sue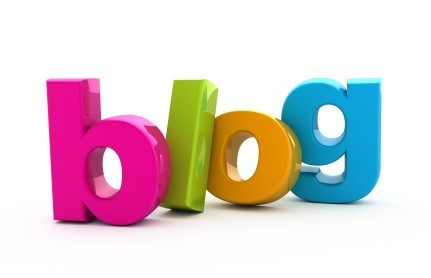 15.12.17
Well this half term has been busy for everyone. Unfortunately, I was off work after an emergency operation in November and the beginning of December but managed to get back for the Christmas celebrations. The nativities on both sites were real tear jerkers and the children were lucky that Father Christmas could take time out to visit us.
Hoping everyone has a happy and healthy holiday and to those of you who celebrate it Marry Xmas.
Sue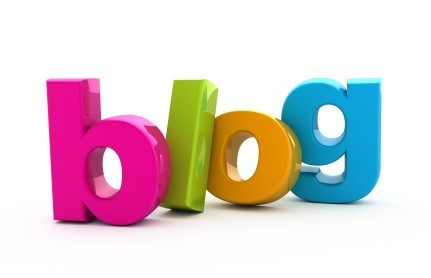 29.10.17
Just to let you know its been busy half term but unfortunately the temporary classrooms on the west are not quite finished ( a week's delay) so pupils will be moving around the week after from the 6th ( we hope). Also, harris fencing is back up on the south site as whilst they finish installing the new canopy. All is safe but there are holes that need finishing with tarmac. This will likely be finished next weekend unless we can organise it for after school.

Also to say congratulations to Anne on the south site who has become the new deputy head and lead for our School Direct teacher training programme and to Beth and Caroline who have become acting deputies until next summer to support the school as we move forward in our very large school.
I love this next half term with all its celebrations and fun activities. If you havent already had information watch out for the invite to the Midland Hotel for the first ever special schools 'Extravaganza' where our pupils will be performing alongside other pupils from the other Bradford special schools. Thanks to Pete for taking the lead on this and I am really looking forward to the event.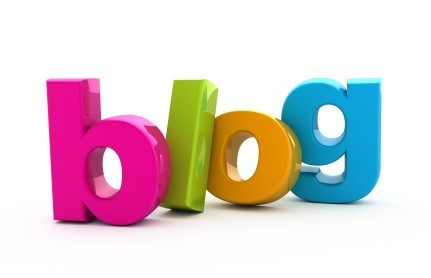 13.10.17
Another busy half term is nearly over. I just want to let you know that the building works have been delayed again due to the weather but we hope to open the new classrooms soon
I also want to say thank you to the staff and pupils at Southfield for the last two days whilst I have been supporting their review. I had a great couple of days and saw lots of our old students. It s a credit to you all how well they are doing - they are so grown up, confident and proud of their achievements.
Sue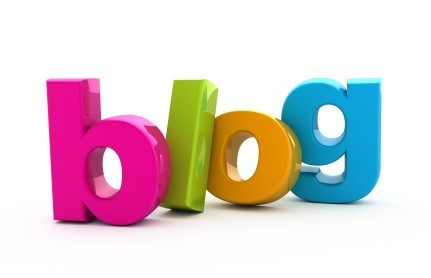 5.9.17
Welcome back to another school year! Welcome especially to our new pupils, families and staff.
This year we have the two new classrooms on the south site and we hope by October to have the new classrooms on the west site after a delay from the council The new classrooms are part of the council strategy to ensure enough places for pupils with SEND and are happening in all the Bradford Special Schools. In the long term they are hoping that the application for new Special Free Schools will take up the extra students. We will try to keep you updated wit information as it comes out.
This will be my first full year as Executive Headteacher and of our collaboration with Beechcliffe Special School, a generic special school in Keighley for students aged 11-19 years. I am looking forward to the challenge and being able to watch some of our Chellow Y6 leavers continue to develop.
I am still the headteacher of Chellow Heights, so if you have any concerns or worries you can always contact me. Wishing you all a happy and successful year.
Sue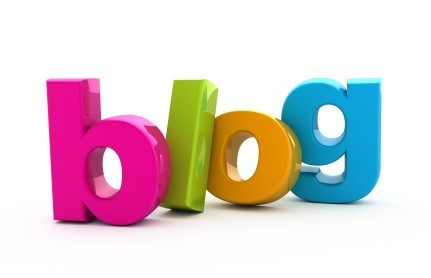 21.7 17 End of another school year!
This final week of term is always a bittersweet moment! All our school leavers looking so grown up at their celebration award 'Proms'!
The celebration and end of year assemblies always remind me how far our pupils have come and what they have achieved - including for some, managing to stay in a busy hall to collect their awards!
Thank you to the staff who made a fantastic job of decorating the school sites and organising the events. Thanks to all our families and friends for supporting the events and their children both this week and throughout the year!
Good luck to all our leavers both staff and pupils and congratulations also to Suzanne Craig (DHT south site) on her promotion to Head of School at Beechcliffe. You will be missed by Chellow but I will see you there!
Thank you and 'goodbye' to 'Posh Spice' Shirley Mally who is retiring from teaching and being Deputy Head. Again, you will be missed by Chellow but thank you for agreeing to come back as a consultant and trainer from time to time so that everyone can continue to benefit from your wealth of skills and experience!
I am very privileged to work with a fantastic team, our wonderful children and their families and a supportive community and Governors, who I would like to thank for their support and 'challenge'. Much or their work goes on behind the scenes but it is through their dedicated work that we have the school that we do. Thank you all for for another year of fantastic teamwork.
On behalf of the governors and staff, I would also like to thank our community supporters who help us in so many ways professionally, by volunteering or by fundraising. Thank you also to our parents and carers for trusting us with their child s education.We are incredibly proud of all pupils' achievements and development. It has been another fantastic year!
Finally, thank you children for all your hard work and making coming to work worth while!
We hope you have a safe summer break. Don't forget 'Stay and Play' if you are looking for activities to do in the first 4 weeks of the holidays on Tuesdays and Thursdays.
I look forward to welcoming you back on 5th September 2017.
Sue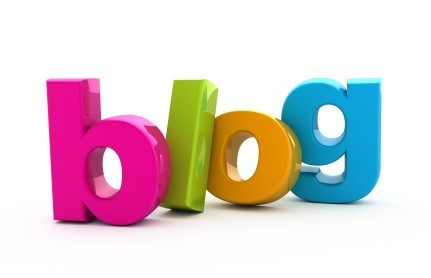 14.7.17
Well Transitions week has certainly bee different this year with the delay in extra accommodation meaning last minute reorganisation of classes. Apologies to everyone but thank you for supporting us in the last minute changes. The delay was beyond school's control and is down to Bradford Council and their contractors. We hope the new classrooms will be ready soon.
Sue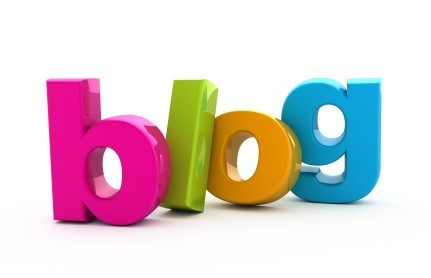 7.7.17
Glad everyone arrived back safely from Nell Bank residential and had a great time! Well done to all the sleep deprived staff you made an incredible difference to some very happy pupils!
Sue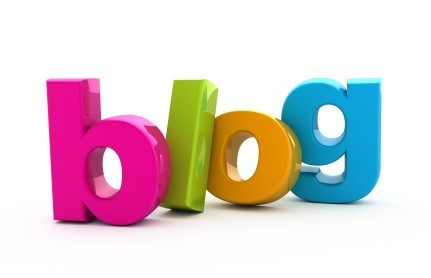 30.6.17
Well that was a brilliant activity week! Maths and Humanities days, Chellow Fest and Sports Days plus our own Chellow Bake Off and cinema clubs! Thank you to my amazing team for organising it all and to everyone who participated - how did I miss out on the cake from Bake Off this year?
Looking forward to next year and to more exciting events!
Sue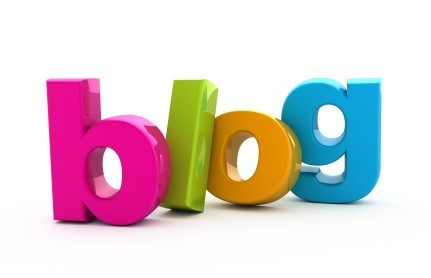 28.6.17
Another brilliant Chellow Fest - indoors but brilliant all the same - great to see the 'Spice Girls' in action even if they will now have to break up with the retirement of Posh Spice!
Another fun packed day! Thanks to all our musicians who came especially to help and to our trainer Helen who came to take photos and provided amazing pavlovas! As always thanks to the amazing staff and pupils - such a talented community!
Sue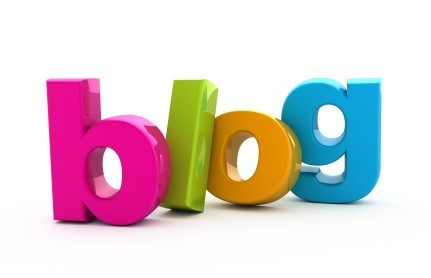 21.6.17
A great day on the south celebrating International Music Day. Thank you so much to our visitors from local mainstream schools for joining us and making it such a wonderful day! Thanks to everyone who made it possible and to the pupils for making it wonderful!
Sue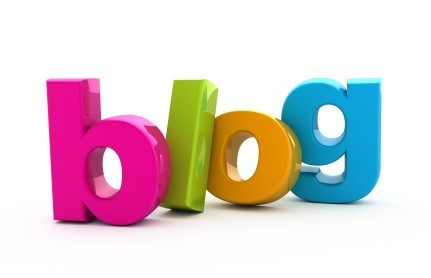 18.6.17
A fantastic turn out for the summer fayre at Chellow West yesterday - thanks to everyone who ran stalls donated items to sell or raffle, the local companies who donated so generously, to the staff and their families who helped run the event and all the families and community who turned up to buy things. We are still counting the money being brought in as there a other bits to include but in total so far we are at over £1600 which is fantastic! We use the money to support other things in school over both sites such as educational visits, the end of year leavers prom and gifts, running the minibus, subsidising the food tech for each child so every little helps.... and this was a lot!!
Thanks everyone - looking forward to seeing you at the Christmas Fayre this autumn
Sue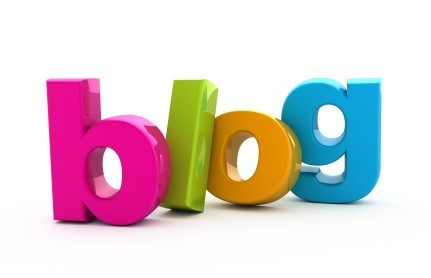 26.5.17
Thank you everyone who has supported me through getting to know my new job. I am travelling quite a lot to make sure I spend time on all sites but I have been made to feel very welcome at Beechcliffe.
The Chellow Team has been fantastic in steeping up when I am not around - Thank you everyone!
However, the highlight for me once again has been the Lions of Zululand - what energy and so good managing to dance round our eager youngsters! Thank you Lions - hope you are here to help us celebrate again next year for our 8th birthday!
Have a great half term break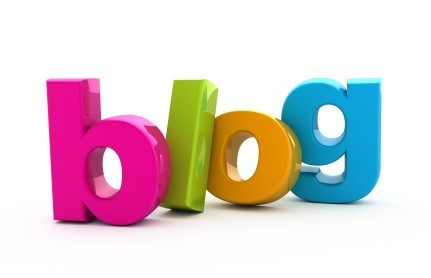 7.4 17
A busy half term with all our special events such as pancake racing and egg rolling! For me its been a busy half term getting ready for my new job! What was going to be a 'caretaking' job looking after Beechcliffe until Xmas 2017 has turned into a permanent job, so from after Easter I become the Executive Headteacher of Beechcliffe and Chellow Heights Schools. For one term Suzanne is joining me at Beechcliffe and their deputy Michelle is coming to Chellow so that we can look at transitions.
It is another new phase in our development and I am grateful to the teams on both sites for the support they are giving me in this.
I am still the headteacher of Chellow though and so I will still try my hardest to do my best for you and if you need to speak to me, contact me through the usual channels.
Happy Easter everyone
Sue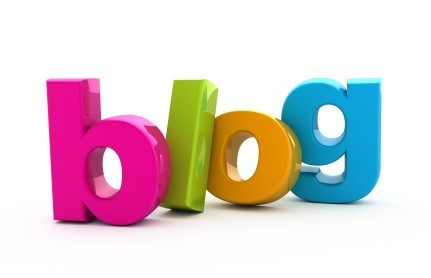 .
18.2.17
Thanks everyone for a great half term. Another busy one with more visitors for the OATS mainstream training sessions which have gone really well - well done Beth, Jane and Doremi for all your input!
We have also managed to interview and appoint some new teachers for September as the school increases in size again!
Have a great half term everyone!
Sue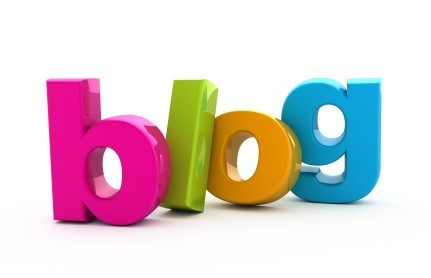 25.1.17
Thank you to the Bradford executive heads group from Exceed who came and toured the school today. Your kind comments were appreciated. I hope it gave you some ideas to take back or some comfort that you are doing a great job with those pupils who have SEND in your schools.
Thank you to all the staff and pupils who made them welcome and to Pete for giving up his room for us.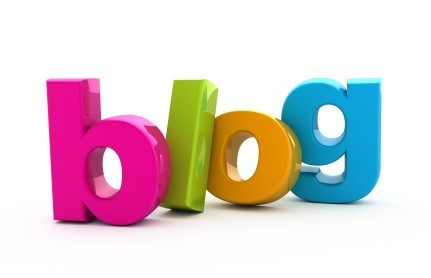 20.1.17
Well what a week! Three audits in one week completed successfully and more requests for pupil places. Thank you to everyone involved in the audits and in supporting the school.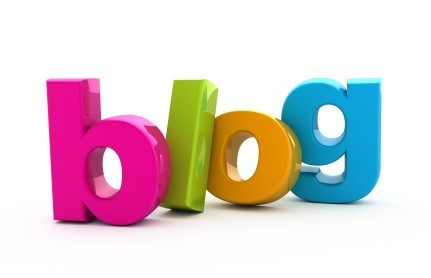 3.1.16 Happy New Year!
Welcome back, another year over another just begun and it looks like being another busy one for us here at Chellow Heights. Welcome also to our new pupils and to some new staff. We hope you will have a great time with us and I look forward to getting to know you over the coming weeks.
Dont forget if you got a new phone over Xmas to let our office staff know so that they can change your records in case we need to contact you.
I hope you have a fantastic 2017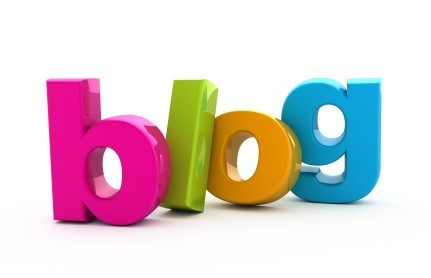 12.12.16
I cant believe I was ill the last half of last week and missed the beginning of the fesitvities! The Xmas meal for pupils, staff and governors was a great success on both sites. Thanks to Lynne and her kitchen teams on both sites for their fantastic work again. The Nativity on the west was also a great success I hear. Well done to the pupils and staff particularly those who made it happen! I look forward to watching the video! One more week of fun to go!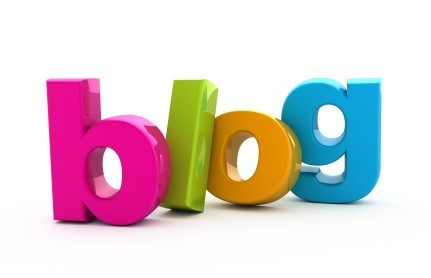 22.11.16
Another fantastic effort by our children and families in raising money for Children in Need - over £250 - I am still waiting to hear about the final amount but well done to everyone! I am so impressed by your kindness and generosity.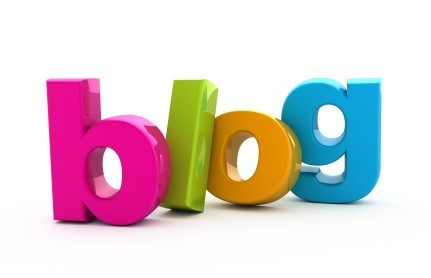 16.11.16
I just want to say a big 'Thank You' to all our staff for their generosity in supporting another member of staff in their time of trouble. It is not easy to lose everything and have to start again and your contributions are going to make life that bit more bearable. Thank you again.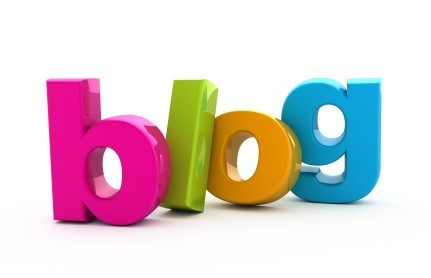 17.11.16
Congratulations to Beth who has been awarded Specialist Leader of Education (SLE). She has done a fantastic job in getting our Outreach and Training Support for mainstream schools started. The award is well deserved. We are looking forward to having more staff badged as SLEs and Leaders of Excellent Practice (LEPs) in the new year.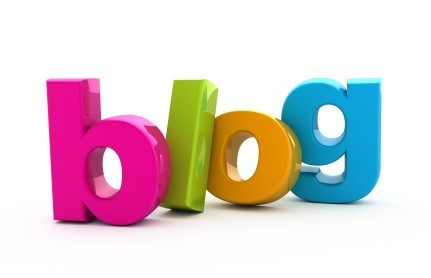 11.11.16
I was so proud of our pupils on the west and south today as they joined in Remembrance Day. Most pupils managed a minutes silence, listened to the Last Post and added coins to our giant poppy as we remembered those who had fallen not only in wars but our friends who have lost their personal battles since the school opened.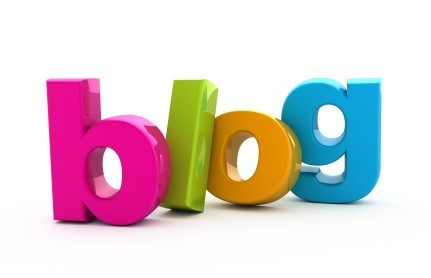 26.10.16
I am now back off my long weekend away. I hope you are all enjoying your half term holiday. This is just to say 'thank you' to all the trainers who provided our staff and the other Bradford Special Schools with the training last Friday and also to the trainers, staff and caretakers who worked on Saturday to complete the second day of Rebound Training. I have had great comments from the trainees whilst I have been away about the two day Rebound Course so well done to our Rebound Trainers who delivered it.
Enjoy the rest of your holiday!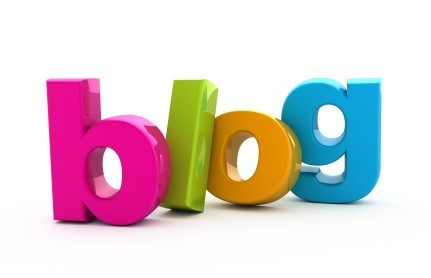 15.10.16
The last couple of weeks have been very busy in school. We have been interviewing for new staff as we have a number of children who have joined us since the summer. I have also been involved in meetings about the future of SEND in Bradford - it looks like we are going to be busy as the numbers of children with SEND continues to rise.
This week, I have been away in London on a course for three days with a group of Bradford mainstream headteachers. Having seen some outstanding schools down there, I remain very proud of my team and the pupils for all they achieve, for their care for each other and the wider community.
I have learnt a lot, including that Bradford is a special place with a really inclusive attitude. I am honoured to be a headteacher here. I think more of us should be 'loud and proud' about what we do here for our SEND children.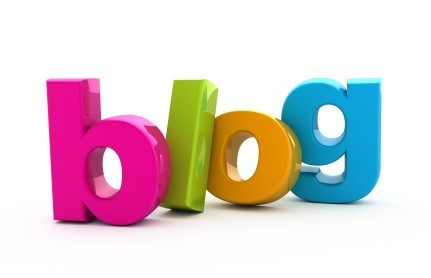 2.10.16
Its hard to believe that a month has gone by already! Children have begun to settle into classes and we have begun to get to know our new pupils.
The term seems to have been very busy already with lots going on. Dont forget if you dont already come to our family and friends groups parents, families and friends can come along. We meet Tuesday on south Wednesday on west - you can go to either or both whichever school your child is attending.
Thank you also to the staff team who are all working very hard to support the needs of all pupils. This half term another 'bug' has come into school which is resulting in children and staff being absent. Please remember its 48 hours if your child has sickness or diarrhoea before they can come back to school and when they do return it will be 10 days before they can go swimming or in the hydro pool.
As the nights close in and we have grey and wet days please take care in the school car parks which are very busy. Please also be aware that we are working with Belle Vue Girls and Beckfoot Upper Heaton over the congestion at night on Chellow West which may be resulting in some children getting home on school transport later than normal. It is due to the change in school day times of Beckfoot Upper Heaton and to the security system BVG has put on the barrier by the Zara Centre which is preventing our buses and taxis leaving as swiftly as they did. We will keep you updated.
Enjoy the next three weeks of this half term.
Sue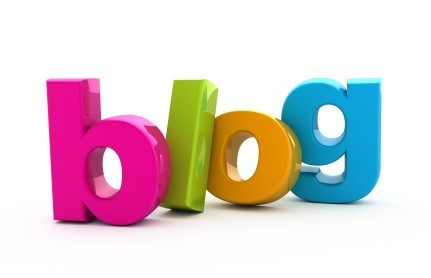 5.9.16
Welcome back to the new school year for those of you who are returning and welcome to our school to our new children and their families.
At the start of the year it is always busy as we get to know new children and children settle into their new classes. Dont forget if you have any concerns you can always contact us. We have introduced a new system this year so as well as the family support workers being available at the beginning and ends of the day in the cafe are on the west a senior leader will also be around by the door and in the school secure car park. On the south the senior leader will be out on the car park and by the main door to let you in.
Can I say a big 'thank you' to the Stay and Play team and Family Support Workers who did a great job in supporting families have some fun days out in the holidays. They were, as always, a great success. We are now on with looking for charity or company sponsorship to fund next years events. If you know anyone who would like to help us out put them in touch!
Just a reminder too that lots of children have the same clothes so it is really helpful to us if you put your child's name in their clothes and on their home school bags.
Hoping you have a great year with us!
Sue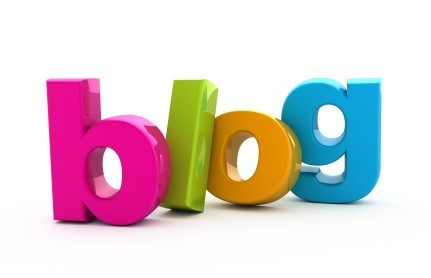 The end of the year has come in a rush! It was so impatient! One minute I am trying to get class lists sorted out an the next we are at leavers assemblies - oh no that was the same day with the last minute requests for placement!!
The year has been such a roller coaster ride with real highs and lows. The lows are always when we lose children and our thoughts are with their families. Other lows are when staff move on to other jobs! We wish them every success for the future! The highs have been many and varied - we have had staff and children dressing up to celebrate events like World Book Day and our Spanish and French Days (so many costumes- what did staff do before onesies!!) and children and staff achieving in so many different ways. Pupils walking, talking or being toilet trained for the first time, doing complicated maths, reading and writing independently or going on a community visits. They have also learnt to play instruments and perform them, learnt boxing and a range of sports, ballet and competed in inter-school or inter-site events. I think the year ended with an inter-site draw! Staff have achieved awards, qualifications or have been celebrated in the wider community for their work, such as Carol with her use of the colour tent for pupils in school with VI. We have had another year of staff and families having babies too and so lots of baby cuddles when they come to visit. There are too many successes to mention but I am so proud of you all!
We have also had a year of firsts! Our first Xmas Fayre at Chellow South. Our first pet for pet therapy - Beau! Our first TLR level staff leading staff meetings and nagging staff - previously reserved for senior leaders, our first Leader of Excellent Practice award and our first Skyped staff meetings - thanks IT team! We have won a range of awards, Healthy Schools Award, Engaing in Families and Investors in Pupils to name just three! Thanks go to all the staff, parents, governors other professionals and all our pupils who made those possible. We had our first 'on stage' community performances with Chellow Beats performing at St Georges Hall and City Park and Chellow Chicks at Northern Ballet! What an achievement! The scariest 'first' for me however, was our first Nell Bank Residential. It gave me nightmares for weeks ( I worry when the staff and pupils are 'away from home'!) but it was a huge success and pupils and staff had a great time so its booked again for next year! Thanks to everyone who got involved! Again the 'firsts' are too many to mention but they were the ones that sprang to mind.
My personal highlights of the year were our first World Music Day and Chellow Fest 2. Partly because I got to spend a lot of time with children and partly because I love music festivals!Both were really fun and relaxed events with pupils and staff showing their talents; fantastic external musicians that were brilliant in supporting our pupils to enjoy music and explore instruments and fantastic performances from other schools as well! We have some real musical talent in our pupils and I am very proud of them as well as the mainstream pupils who performed at World Music Day, particularly the 5 year old from mainstream singing solo in front of us all and the pupils from Beechcliffe who performed, particularly the young lady who also did a solo at Chellow Fest. It showed me there is a lot to be proud of in Bradford despite all the bad publicity we get! Pete has bigger plans for next year so watch this space!
A lot of children have left school this year and we wish them all well in their new schools and in some cases in new parts of the country! A lot of others have been fighting to get places and to those of you who have been successful we welcome you and look forward to celebrating with you in the years to come!
I am now on holiday, enjoying the peace and sunshine! Have a great one everyone and see you in September to do it all again!! Happy holidays!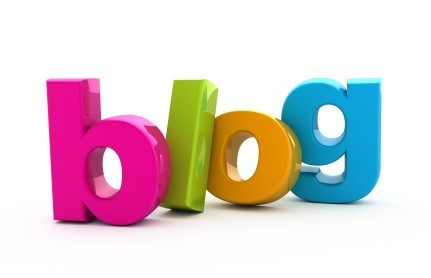 20.7.16
Congratulations everyone on gaining the school the Investors in Pupils Award! Especially to Jenna and Anne for pulling it all together. The assessor Malcolm was a delight to work with - a really positive person who understood our pupils and who made everyone feel valued. You will find the letter he sent to pupils on our Pupils' Page. Very proud of you all! Well done!
&nbsp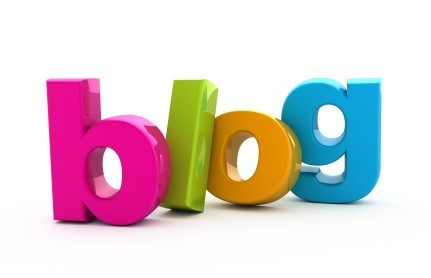 10.6.16
Welcome back - its been a busy week with our training day on Monday and a short week for children.
Visitors, by the signing in book we have put a 'key questions sheet' for you to tick an answer before you leave and a 'like us' tick sheet by the internal door. Please help us to improve by ticking your answer.
Staff we have a daily key question for you please tick your answer as you come in or leave - we want to know your thoughts!
Looking forward to a great, if busy, half term.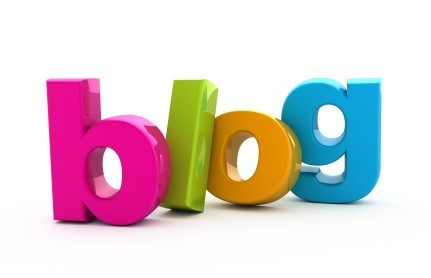 25.5.16
Another half term over. I cant believe we are almost at the end of the year - just a half term to go and what a busy one it will be with Sports week, transitions, Chellow Fest 2, Leavers Proms and dont forget the Summer Fayre!
Have a great holiday!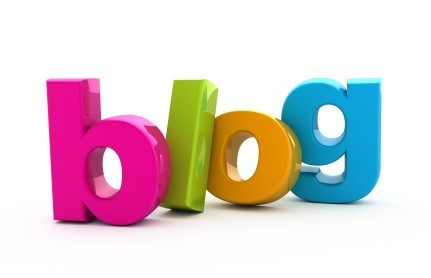 10.5.16
Very proud of the team again today as they have managed to achieve the Investors in Health Award. Fantastic news everyone and than you all so much for your hard work!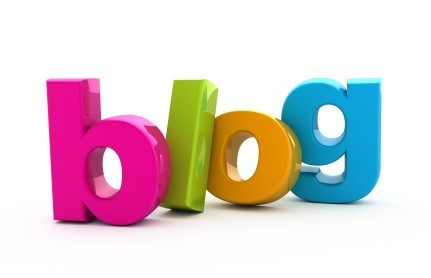 24.4.16
Another week over, but what a busy one! The Lions of Zululand Were fabulous but for me our pupils were equally amazing. I never thought our children would sit so well or spontaneously join in the dance movements. They were as fantastic to watch as the Lions of Zululand themselves. It was a great opportunity for our pupils to learn more about dance and music from other parts of the world and I really hope the group will come back next year to see us and perform.
The garden parties on both sites to celebrate the Queen's 90th birthday were also a great success thanks to all staff involved in organising and setting up this event. The pupils loved it and there have been lots of positive comments about this as an opportunity from pupils across school to socialise and celebrate.
On Friday, we also celebrated St George's Day early. This is one of our favourite celebrations of the year as we get to dress up in red white and blue or as knights, princesses or dragons. Chimps class acted out the story in assembly - it was a great success!
Don't forget to check out the updated dates for the summer term in the school calendar or add your comments on our new guestbook page!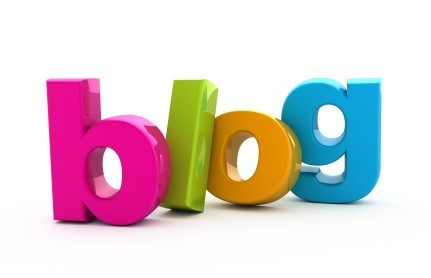 11.4.16
Welcome back to school, the holidays have gone so quickly but its lovely to see everyone. Check out our news page for the information about the holiday building works. Hopefully the children will enjoy the new outside resources.
Our topic this term is 'Through the Key Hole' different types of houses are being explored and some of Key Stage 2 classes are going back in time through the magic key hole to explore the life of the ancient Egyptians. New toilet rolls come in very handy!
This term is once again a busy one with our year 6 transition visits and new pupil meetings. If you have any concerns please contact us.
Staff will also be planning for our Leaver's Prom, activity week, Chellow Fest and our summer sports events. I also look forward to catching up with you all at the summer fayre in June.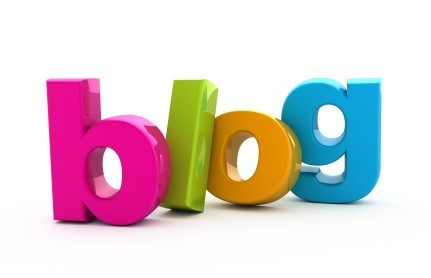 24.3.15
Thank you all for another fantastic half term. We have had a great time recycling, looking at animal habitats and creating wormeries, looking at different transport, going on trips to try out different transport and even having Thomas the Tank Engine in Owls class ( Thank you Natalie I know the children loved it.)Thank you also to the fantastic donations from staff, parents and friends who donated so many eggs and presents for our Easter raffle. A special thank you to Mick Speight at MJK Sports Events Ltd and Creation Hair Studios, Crossflatts who donated 43 eggs - the huge collection encouraged lots of people to buy them. I am still waiting to hear the final amount raised! Have a great Easter holiday. We return on 11.4. 16 to our 'Through the Keyhole Topic'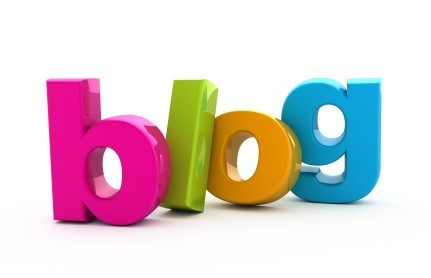 24.3.16
Well what a fantastic day yesterday!
1. Chellow Chicks with their beautiful ballet - great work and thank you so much to Sam from Chellow Chicks for her hard work in teaching them and to our staff for supporting them! Also thanks to Irwin Mitchell without your funding this fabulous event couldn't have happened and to the parents, friends and families who came to watch.
2.The fantastic performance of Chellow Beats - our school band - at St Georges Hall last night. There were so many children there performing and you all did us proud on that big stage with such a big audience. I was so proud of you all!! Thanks again to Pete, our drivers and the rest of the staff who did a fantastic job in making sure it all went smoothly. Check out the photos of the rehearsals on Pete's Music Page.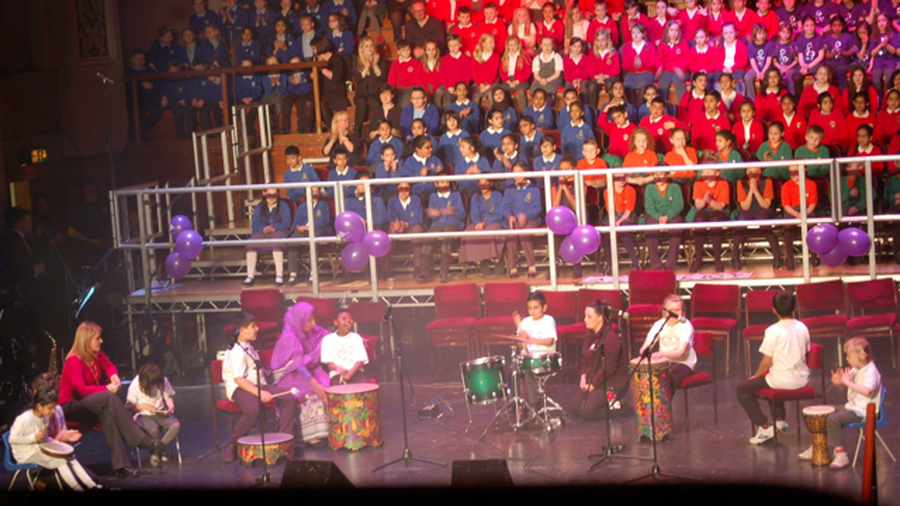 3. I was told of my summer fayre challenge for this year - they wanted me to walk on a path of fire but we thought maybe the health and safety exec may say no because of the children. So they decided on walking a path of lego bricks barefoot - thanks Barry!!! So if anyone has any lego bricks to give away or if you know anyone who works for lego we are looking for a lot of bricks to make the path. These will then be washed and used for lego therapy in school. Of course the fewer the bricks the shorter my path!
Have a great Easter holiday everyone!
Sue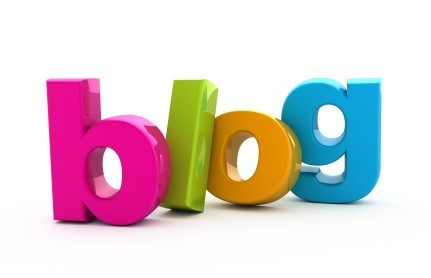 18.3.16
So proud of everyone for their fantastic fund raising efforts on the Sports Relief Charity fundraising events. Over £330 raised and such a buzz round both sites. Thanks Jenna and Janet for organising, Bradford Bulls for supporting our south site event and all the staff and children for joining in. Thanks also to parents, carers, friends and families for sponsoring our event. A great success!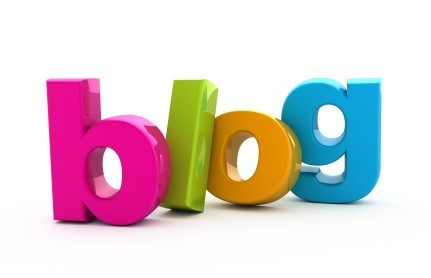 30.1.16
Well that's January over, how quickly time flies. I know people are still recovering from the Boxing Day floods and I hope today's snow will not cause any further problems. I am not aware of anyone who may struggle due to the Bradford Fire this week but if there is, let me know if there is anything school could do to help.
Our old goldfish, who died just before Christmas, has been replaced now by four new fish and we have also gained a Herman's tortoise this week. I now have a school full of staff wanting to buy their own! There will have to be a rota for where he/she goes in the holidays. There have been some great children's reactions!
Welcome back to Flamingo chicks who are continuing to work with some of our children to teach dance and our martial arts expert who is helping some of our children develop boxing skills and self control.
It was lovely to be able to share the emails with staff from other visiting school staff about how fantastic Chellow Heights is, the great learning going on and the lovely atmosphere. Its fantastic when other people take the time to let us know what they think of school!
I am keeping my fingers crossed about the play bus! I had an email this week that indicates its finally repaired and ready for delivery back to school! Cant wait!
The hard landscaping to our new sensory garden on the south site at Low Moor has also been started. Looking forward to getting the space up and running for children this summer!
All in all a busy month. Just another couple of weeks to half term so hope they are good ones!
Sue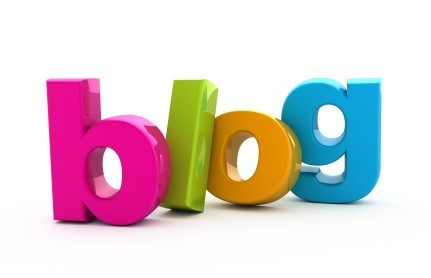 4.1.2016
Welcome to another year!
Also welcome to the new pupils and staff who joined us today. We hope you have a happy time with us!
It will take me a while to get used to writing 2016 on everything but this term we will be looking at a five year development plan for the externals of Chellow Heights South at Low Moor and redrafting the plans for our project plans for the west Heaton Site to finish off the externals there.
We will also be working closely with the local authority to look at pupil admissions as both sites are full and the requests for placement keep coming!
Hoping you all had a great holiday and look forward to catching up with you this term
Sue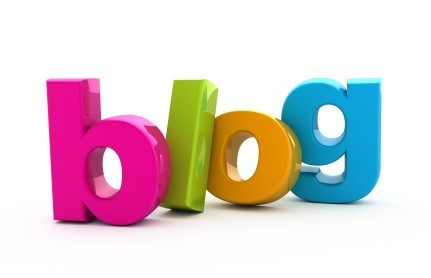 30.12.2015
Well another year has nearly come to an end and tomorrow is likely to be a busy one with family and friends so here is my end of year blog.
This time last year we were still battling with builders as we set up Chellow South and took over the final phase of the building. I say took over there were still builders laying floors and fixing door handles etc for another month but we at least had a little more space than we started with. When we were 'camping out' with a makeshift kitchen and staff room at the beginning of September 2014, I didn't think we would be turning that room back into a staff room but this holiday - due to the numbers of staff we require ( the south is now full as well as the west!) - I have been moving furniture to provide staff with a new staff room and staff prep room and converting the staff room into the meeting room. The old staff prep room is going to be a library for the moment but is still a work in progress. The good news for the south is that the fencing should start to go up round the field and the hard landscaping should start in the Sensory Garden after the holidays. On the west, we are hoping that the new outside early years room is finished so that the full time children have a space of their own over lunch time when all the comings and goings of the swap over of part time children creates a very busy space in Ladybirds class and we look forward to half term - or at least Easter when we hope to have the new play surfacing put down outside the Key Stage 1 classrooms.
The last twelve months have been trying for me; being ill twice in a year is unheard of for me and the allergic reaction to medication from the second illness left me with complications which I still battle. However, thank you all for your kindness and support and baring with me having to write everything down! I continue to get better week by week - some people definitely prefer the slower me!
There have been so many fantastic things that have happened this year - our 5 year anniversary (still cant believe we have been open that long); all our first School Direct students finding employment; one of our SNTA's getting the NVQ Learner of the Year for the North of England and the 100's of children's achievements that have filled 2 'Special Books'. Not forgetting of course, the fantastic support our pupils, parents, friends, Chellow Hearts and staff in helping us to make school a strong and supportive community not only of each other but of the wider community with your generous donations of money, provision of labour for weeding the gardens and providing food for the food banks.
I am proud and honored to be part of this community and look forward to sharing our 2016 achievements. Happy New Year to you all!
Sue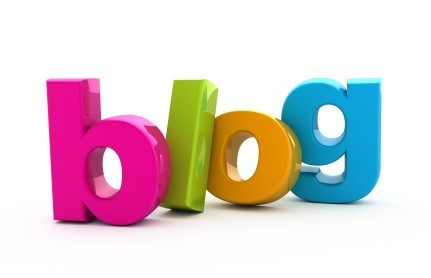 18.12.15
Another Xmas has arrived and at least this year we didnt have to close early like last year because of norovirus! The last 8 days of school we have had such fun on both sites enjoying Xmas dinners, our nativities, the madness of the pantos, class parties and of course the visit from Santa. A big thank you to him and to our visitors from Pete's band (see also Pete's Music Page) and Bradford Grammar who helped the week along with carols and music!
Everyone has pulled together to make this a magical time for our children. Some classes even managed to get out to see the Xmas Tree festival and other events in the community. The nativities on both sites were real tear jerkers - thank you to all the staff and children who participated - I look forward to the new year KS2 production!
One thing I am sure of is that it all happens so quickly and suddenly, we have broken up for the holidays and I havent got round in person to thank everyone. Thank you also to BASF, Shipley Rotary and Beechcliffe Special School who provided our children with presents and to Irwin Mitchel, who are paying Flamingo Chicks to come back in 2016!
Wishing you all a very peaceful holiday and a very Happy New Year from Chellow Heights.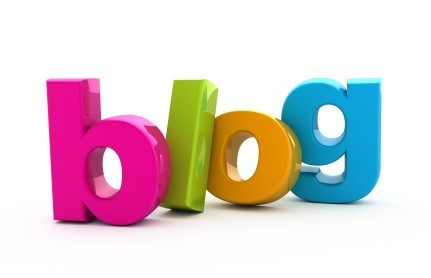 Well another week has flown by and I still dont know how December got here so quickly. The schools are trimmed up, nativity productions are being rehearsed and I have still to write the staff panto! Not there have been volunteers from the west site this year so people will be press ganged ( just like the SLT have been!)
We continue to have staff coming back off maternity leave, staff going off on maternity leave, staff joining us and staff leaving for new adventures. Its hard to keep track of all the comings and goings so my thanks go to Viv this week for keeping me informed and keeping on top of all that paper work and good luck to Denise who is going to work in adult social care.
We have had lots of visitors again, parents of prospective pupils, Flamingo Chicks with their lovely presents, Terry from the Rotary Club with his and of course Simon from Lords Taverners to open the light and sound room on the south site on behalf of Lords Taverners and BT. All the visitors who speak to me, say about both sites, that they are wonderful schools with a great atmosphere. Listening to the children and staff today I agree, we've had pirates and ballerinas and singers (I hope you learn a new song soon though Maggie!)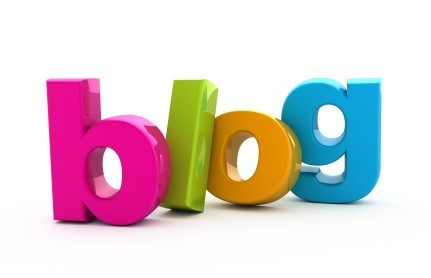 22.11.2015
So much continues to happen in school and in the world of education sometimes I wonder how we all keep up! Thank you to the families who have supported our Family and Friends Group this week and joined in the cookery class. Thank you to our colleagues from other schools and universities who have been in visiting and the OT from High Park who did some fantastic training with staff on Friday. I went to support in a school in a different authority this week. It is one of my favourite aspects of the job as I get to see another school and how it works and look at all sorts of different approaches but I wouldn't swap Chellow. Thank you all for making my job worth while.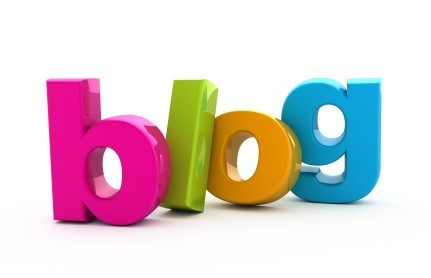 15.11.2015
I am always feel humbled by our pupils, their families and staff who go out of their way to help others through fund raising and acts of kindness. We have raised so much money this half term and everyone has joined in with the spirit of dressing up to make it a really enjoyable time in school. Well done everyone!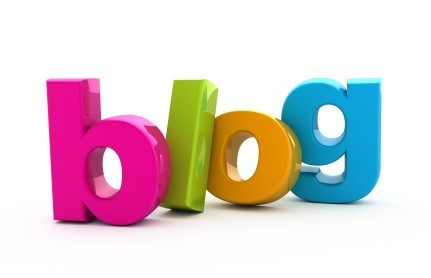 I have been so happy today with visits from children who have shared some fantastic work - writing and craft work and they also did some fantastic speaking and listening with me!
Thank you leopards and elephants for my visits.
I also had a great time at the STAR training tonight led by Kimberley. Great training, professionally presented and a great bunch of teachers who worked really hard on the tasks set to help each other problem solve.
Feeling really proud of staff and pupils today!!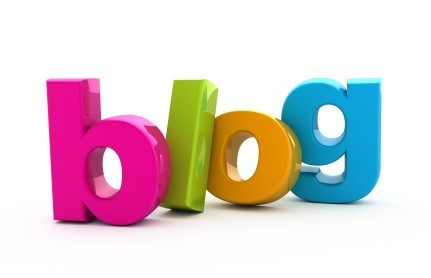 4.11.15
Welcome back everyone!
Well we are mid way through the first week back and what a week its been already!!
South looked fantastic with pirate boats appearing all over school and staff ad pupils dressed as Pirates on Monday, unfortunately I missed the event on the west today but if any staff have photos from either event I would realy like them.
Please be aware do have chicken pox in school at the moment on the west.
Also I would just like to say thank you to all of you who voted for the sensory garden. I think the difficulties with the website prevented us from reaching our goal of winning the £25k but your time and effort was really appreciated.

Enjoy the rest of the week!
.